Chairman Peter White reflected on a satisfactory year at the Clacton & District League's Annual General Meeting held on 5th June at Clacton's Brotherhood Hall.
After a difficult start, the 2017/18 season had proceeded well, with good competition in all Divisions, another top-class Cup Final and an excellent Closed Championships.
He thanked all members of the Management Committee for their support, in particular Graham Parkes who had come forward to take on the role of Tournament Officer.
Peter also paid tribute to the work of Coaching Officer Felipe Rodriguez and Treasurer Mike Hillier, both of whom were standing down after many years of loyal service.
In her League Secretary's report, Lyn White said players had now become accustomed to the national registration system and this had not caused problems.
She thanked all those who had attended the Social Evening at The Firs on 12th May to celebrate 80 years of local League table tennis. It had proved an appropriate and enjoyable evening.
Treasurer Mike Hillier reported on a satisfactory financial year which had ended with the balance sheet showing a small surplus of income over expenditure.
As he was standing down, he felt it inappropriate to make any recommendation about changing the £35 team affiliation fee.
Giving his Press and Records Secretary report, Tony Oswick said, despite a difficult start when deciding the League format and one team dropping out, the League and Cup had gone well.
He thanked Roger Hance for his excellent photographs as well as acknowledging the great help given by 'Gazette' Sports Editor, Matt Plummer.
In his written report, TT365 Administrator Gavin Price reported that TT365, now in its third year, continued to proved popular with players and supporters, and was an excellent public relations vehicle.
In his first Tournament Officer's report, Graham Parkes said the Closed Championships, again sponsored by Paul Newbould Planning and Building Design Services, and Handicap Singles had both proved successful, but the Junior Combination had not been held.
Graham had also undertaken to up-date all trophies and replace those which needed replacing.
Development Officer Ferdy Rodriguez said he would continue with the 'Come and Try' this year despite last season's disappointing outcome.
However, the quiz had raised over £200 and had been successful both financially and also in getting players together socially.
Turning to his role as Junior Match Secretary, Ferdy reported only three Leagues – Colchester, Southend and Clacton – had entered the Essex Inter-League competition.
Despite the disappointing entry, Clacton's team of Sam Hume, Ethan Lloyd, Scott Campbell and Daniel Young had played well to come out on top of the three teams.
Coaching Officer Felipe Rodriguez said the coaching sessions had continued on Monday evenings at the Coastal Academy. The first hour had seen a drop in numbers but the second session had been much busier.
He congratulated the Juniors who'd taken part in the Ranking Trials and the Inter-League competition.
The Bob Phillips Trophy for services to the League was made to Felipe Rodriguez. In making the award, Peter White said the Coaching Officer was probably one of the most difficult Committee jobs, requiring as it did a week-in, week-out commitment.
Since 1980, when the post was first set up, the League had had eight Coaching Officers and Felipe, having done the job for twelve years, was the League's longest-serving Coaching Officer.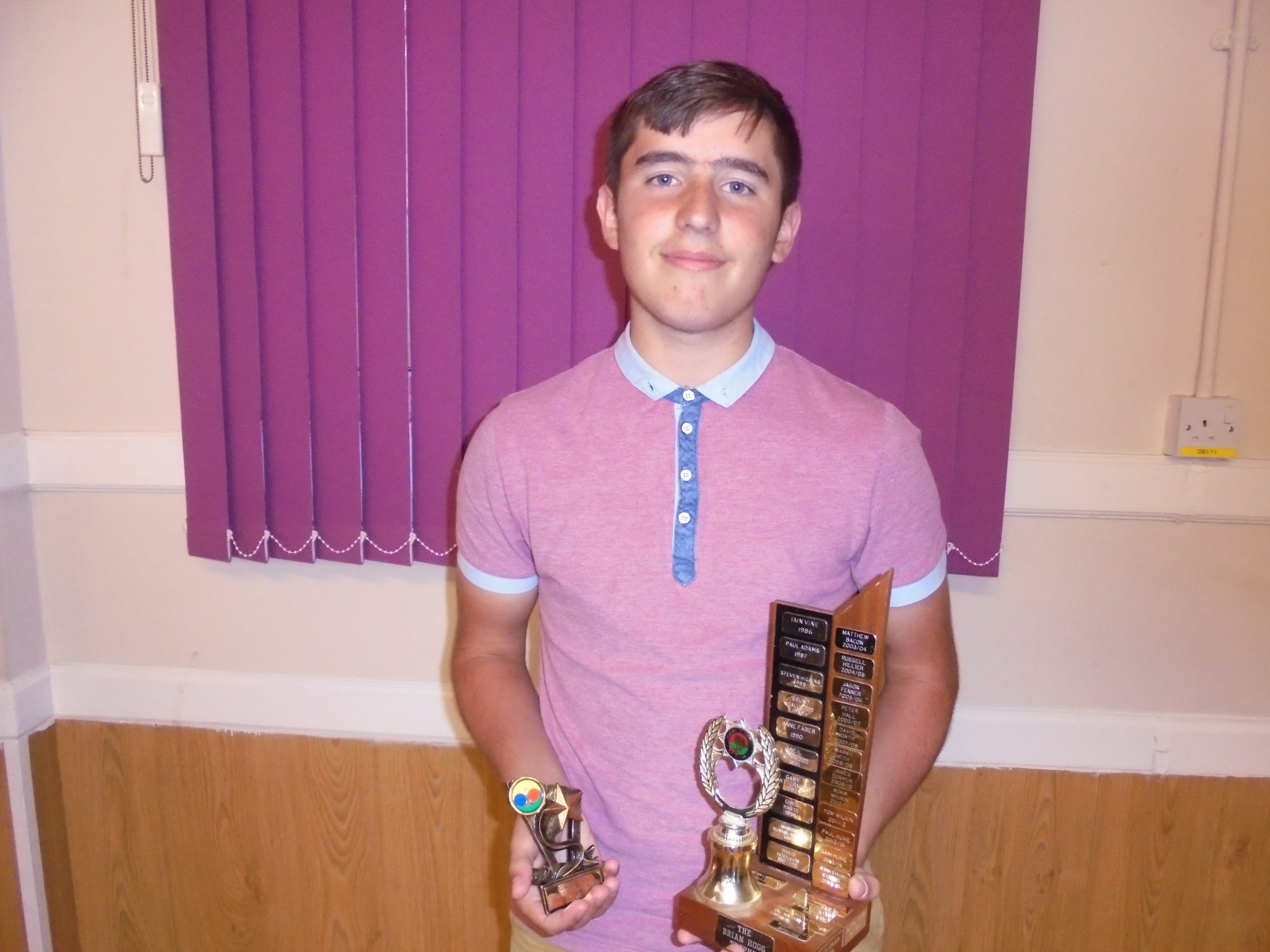 The Brian Hogg Trophy went to 13-year old Daniel Young. Daniel had only been playing in the League for two years but had shown exceptional improvement, being placed second in the Division Three averages in his first season, and second in Division Two last season. As importantly, Daniel had set a good example of behaviour both on and off the table.
Peter White also announced that Jenny Higgins was to be made a Vice-President of the League. Jenny was one of the League's longest-serving players, having played for over fifty years. During that time, she has been a committed and loyal servant of the League as well as being a mainstay of the Windsor Club.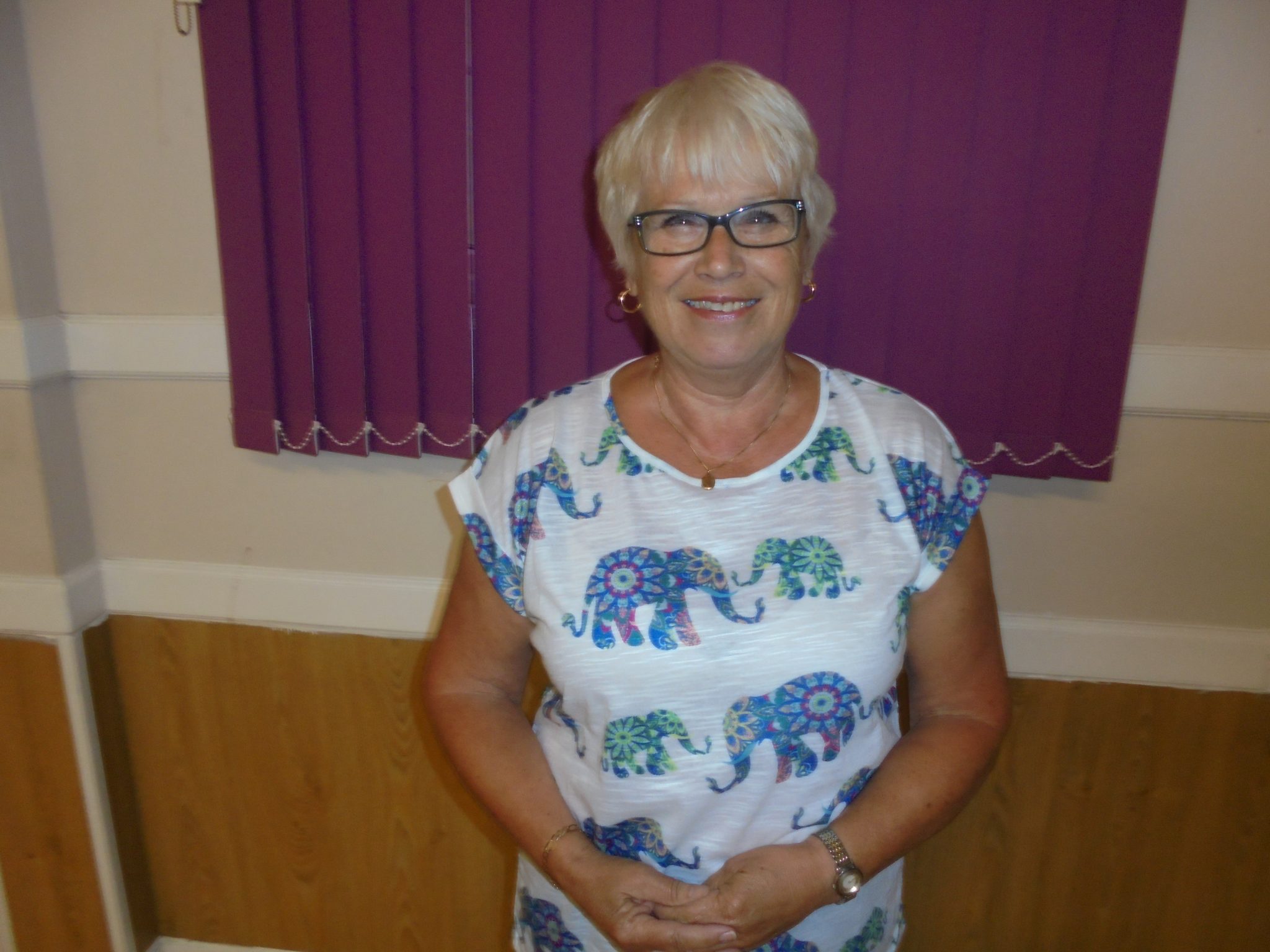 Trophies for the 2017/18 season were presented by President Shirley Rowlen to Division One winners Nomads Panthers, runners-up Walton A; Division Two winners Lawford, runners-up Nomads Tigers; Division Three winners Brotherhood G, runners-up Windsor Penguins.
Officers elected for the 2018/19 season were: President, Shirley Rowlen; Chairman, Peter White; Vice-Chairman, Graham Parkes; Secretary, Lyn White; Treasurer, John Barton; Press and Records Secretary, Tony Oswick; Tournament Officer, Graham Parkes; Development Officer, Ferdy Rodriguez; Coaching Officer, vacant; Minutes Secretary, Isabel Barton; TT365 Administrator, Gavin Price; Committee members, Doug Green, Jenny Higgins, Tony Hooper, Mark Gale, Jason Lloyd, Felipe Rodriguez, Gill Locke; Independent Financial Examiner, Ray Chillingworth.
* The League's 'Come and Try' sessions begin on Wednesday 13th June at the Brotherhood Hall from 7.30 pm. They continue on every Wednesday in June and July. Anyone, young or old, who would like to take up competitive table tennis can attend. For more details contact Ferdy Rodriguez on 01255 830951.