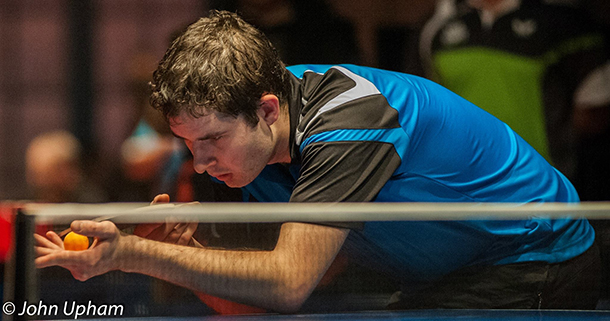 At the age of just 26, Billy Pegg has had a long and successful career in table tennis, but now any further involvement with the sport  will be in Germany. After gaining a place at university Billy will be moving to Germany where he intends to continue to play the sport he loves.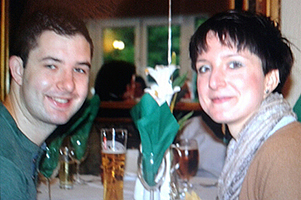 Originally from the Isle of Wight, Billy moved to Shropshire at 13 and played for Bridgnorth A in the Telford Table Tennis League, who have won the league for the last six years. He has won the County Championships three times and is the current Shropshire doubles champion with his girlfriend, Inken Diederich, another very good table tennis player Billy moved to Brighton to be with Inken, both playing in the Crawley, Horsham and District Table Tennis League, British League and National League.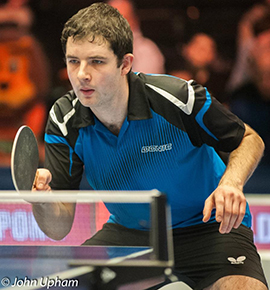 Billy took part in the sandpaper bat competition run by Barry Hearn, World Championships of Ping Pong, held at Alexandra Palace in January. The tournament featured many talented and well known players yet Billy managed to progress from his group with impressive wins over Bradley Evans and Ryan Jenkins. His departure came at the hands of England No.3 Andrew Baggaley in the last 16 knock out stage.
Now, ranked No.112, he and Inken will have to see what is in store for their table tennis careers in Germany. Those who have played with Billy and know him best, including team mate and friend Terry Ridgway, cannot speak highly enough of him and say he will be sorely missed. Billy said: "Terry's continued support and belief in me was a key part of my development on and off the table and I'll always be thankful to him for that."

Written by Adam Collins (September 16, 2013)