Liam Pitchford will play world No 5 Dimitrij Ovtcharov after making it to the main draw of the Swedish Open.
Pitchford has progressed to the next stage of the ITTF World Tour after two victories today.
First he beat Brazil's Thiago Monteiro 4-2 and then knocked out America's Kanak Jha with a 4-1 win.
Pitchford will play Ovtcharov tomorrow (Thursday) at 6.10pm UK time. The match will be steamed live on the ITTF website.
The England No 1 will be hoping for a repeat of his performance in the Czech Open in August, when he beat Ovtcharov 4-1 (13-11, 10-12, 11-4, 11-7, 11-6) in the quarter-finals.
Pitchford & Paul Drinkhall also made it to the main draw of the Men's Doubles after a 3-2 win over Brazil's Eric Jouti & Gustavo Tsuboi today.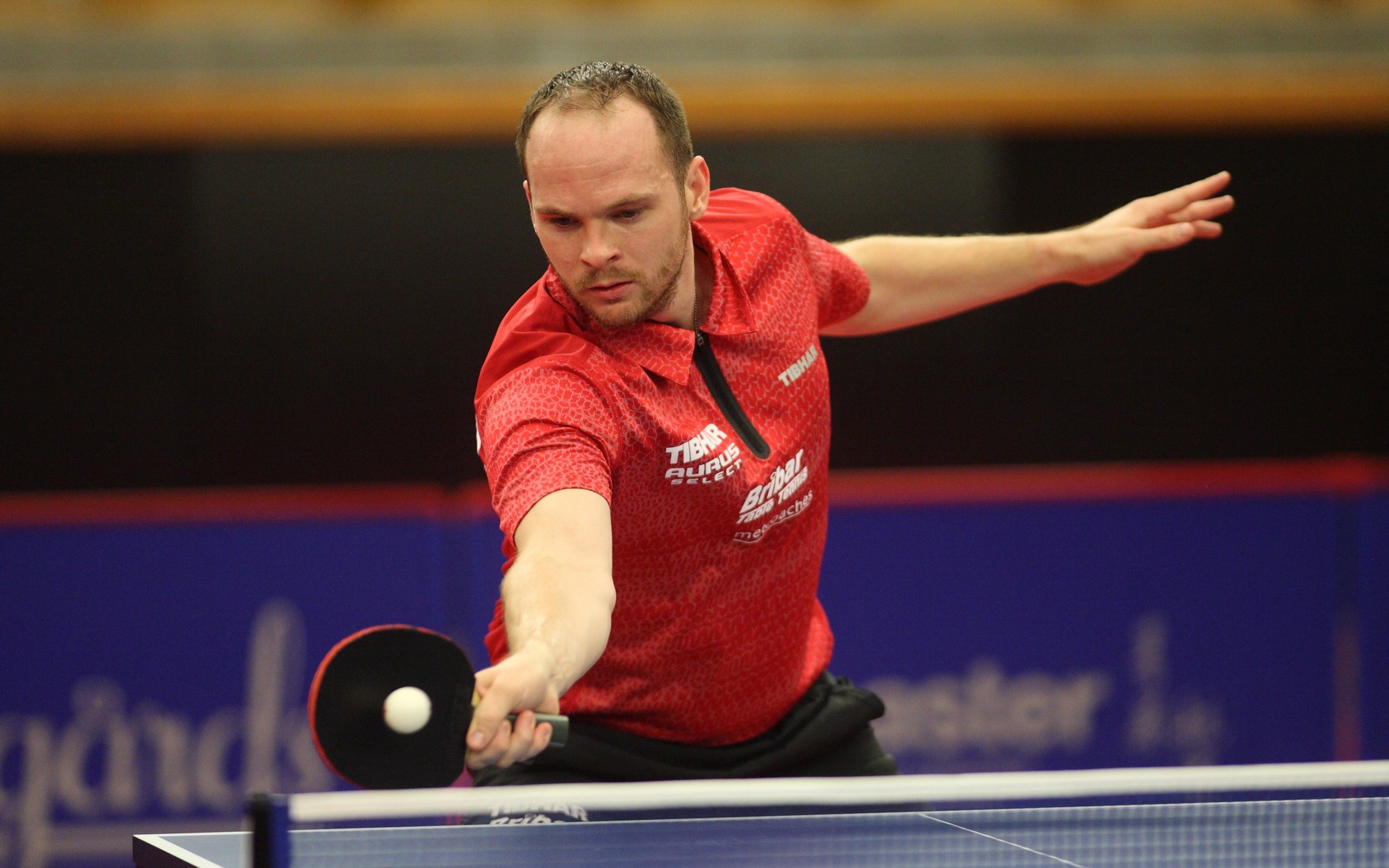 They will play against Olympic champion Ma Long & world No 2 Xu Xin (CHN) in the Men's Doubles tomorrow.
Pitchford last met Ma Long in the Men's Singles of the Bulgarian Open in August where he notched one of the greatest wins in the history of English table tennis after defeating Ma Long 4-3.
The match will be shown live on the ITTF website at 11am UK time.
Tom Jarvis also played in the doubles today with America's Kanak Jha, but the pair were knocked out after a 3-0 defeat to Jaehyun An & Seungmin Cho (KOR).
Results
Men's Singles
Preliminary Rounds
Liam Pitchford bt Thiago Monteiro (BRA) 4-2 (11-6, 11-8, 6-11, 11-9, 9-11, 11-6)
Pitchford bt Kanak Jha (USA) 4-1 (11-9, 11-3, 11-7, 12-14, 11-4)
Men's Doubles
Preliminary Round 2
Pitchford & Paul Drinkhall bt Eric Jouti & Gustavo Tsuboi (BRA) 3-2 (11-9, 10-12, 11-3, 8-11, 11-7)
Jaehyun An & Seungmin Cho bt Tom Jarvis & Kanak Jha 3-0 (11-8, 13-11, 11-3)