Entries are now open for the Blackpool Grand Prix taking place on 19/20 May at Blackpool Sports Centre in the heart of Blackpool's Stanley Park (CD 26/4/18).
There is also a great opportunity for players who believe they could be part of the British Para Table Tennis set-up to be seen by BPTT Pathway Manager Shaun Marples, who will be attending the event.
Click here to enter online or download and entry form.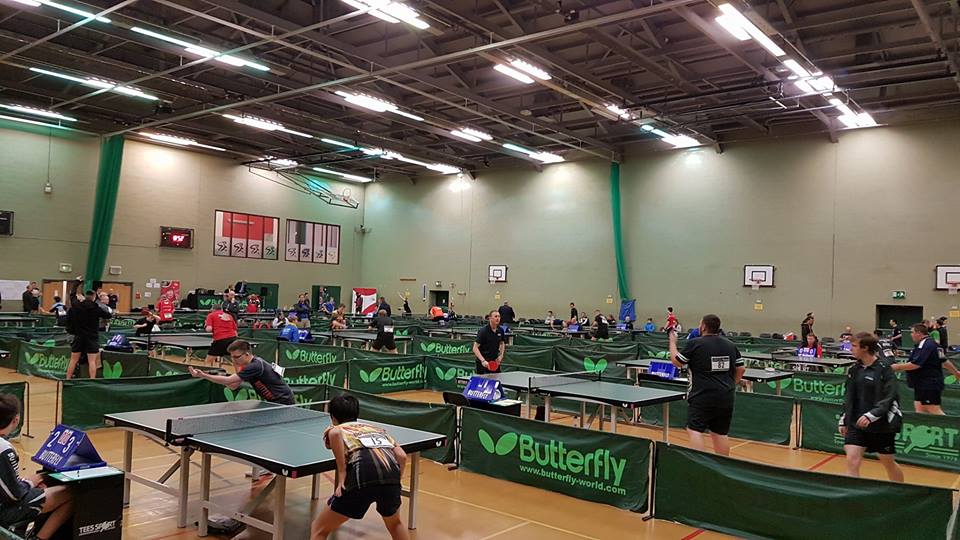 More about the event:
Grand Prix weekends are great tournaments aimed at anyone and everyone. They give players the opportunity to play lots of games throughout the weekend and the equal prize money attracts some of the country's biggest names to enter.
Saturday is the banded day. Events are banded on ability level using the Table Tennis England ranking list. The men have 6 bands and the women 4. This gives amateurs and beginners a chance to experience a competitive tournament without being discouraged by always losing. Grands Prix can have anywhere between 130 and 240 players entering over the weekend.
Sunday morning is the open events (men's and women's singles) and in the afternoon there are categorised events – Under 21's (both men and women), Veteran's (mixed gender) and doubles, for those looking to work on their partnerships or have some fun. Players umpire the majority of the matches, with umpires being drafted in to complete quarter finals and onwards.
Accommodation in Blackpool