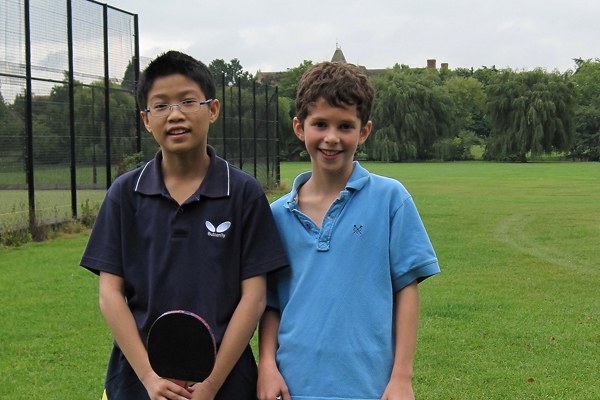 Five Oxford players took part in the Lillington Tournament, held at St Nicholas Park, Warwick on Saturday. In the Under 13s, Harry Maldonado (10) had a series of excellent wins, beating both Ben and Matthew Pearce (Blaenafon) on his way to the final, in which he lost 0-3 to William West (Birmingham). Harry has improved considerably over the last few months and is already a good strategist.
John Ho (13) made his first competitive appearance, having only taken up the game seriously two months ago. He played in the Cadet (U15) singles and was something of a revelation in beating Lewis Singleton (Warwick) in his group from 3-9 down in the fifth and going on to reach the semi-final, where he encountered our own Joe McKenna-Jones. Joe was building up a head of steam after a sluggish start to the day, and experience told as he prevailed 3-1 over John, only to be outgunned 3-0 in the final by Tom Harris (Birmingham). This was an encouraging level of play from these two Oxford cadets, who along with Josh Selby and Reece Chamdal could go on to form quite a competitive team in the National Cadet League.
Our senior lady, Nikki Francis, playing in a mixed event, scored a good win over Tom Meldrum (Leamington), while newcomer Connor Gerkin, on his first foray outside the county, won several matches, progressing to the semi-finals of both the Junior Consolation and Beginners events.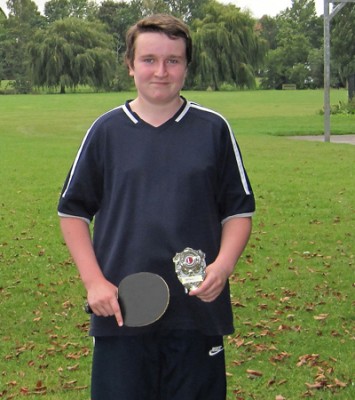 Written by John Birkin (September 18, 2013)