Top seeds Andrew Baggaley and Scarlett Anders lived up to top billing as they won the Mark Bates Ltd Senior Nationals Qualifying Tournament in Nottingham, leading a total of 28 players who sealed their places alongside England's elite for the Nationals 'proper'.
With 32 players having qualified in each category from yesterday's group stage, it was all to play for with the prize for the top 14 finishers a place at the Mark Bates Ltd Senior Nationals back at the same venue at the end of March – and the chance to rub shoulders with the nation's elite players.
As a three-time national singles champion, Baggaley was always the standout player in the field, and he mostly had things all his own way – though he did drop one game in each of his last four matches, David Gofton, Ben Piggott, Graeme Barella – who had the temerity to take the lead – and Connor Green.
Youngsters Green and Toby Ellis were second and fourth respectively, Barella overcoming Ellis in the final match to take third place.
Coming through the key matches in the 13th-16th positions bracket were Joseph Hunter and Aaron Geung, who met in the final of the Cadet National Championships last July. Felix Thomis was one of the unlucky ones to miss out on the top 14, losing to Hunter, while Geung had a bye.
The women's singles saw three players come through to join their male siblings in securing qualification – Erin and Anna Green going through alongside Connor, and Bethany Ellis matching Toby's feat.
It was top seed Anders who won the competition, defeating Millie Rogove in the final round, with Ellis third and Lisa Rinnhofer fourth.
The 'jeopardy' matches for 13th to 16th positions went in favour of Anna Green, against Evelyn Pace, and Rachael Iles, against Eve Witterick.
The qualifiers join the top 16 in the rankings, plus two wildcards, at the Mark Bates Ltd Senior Nationals from March 25-27.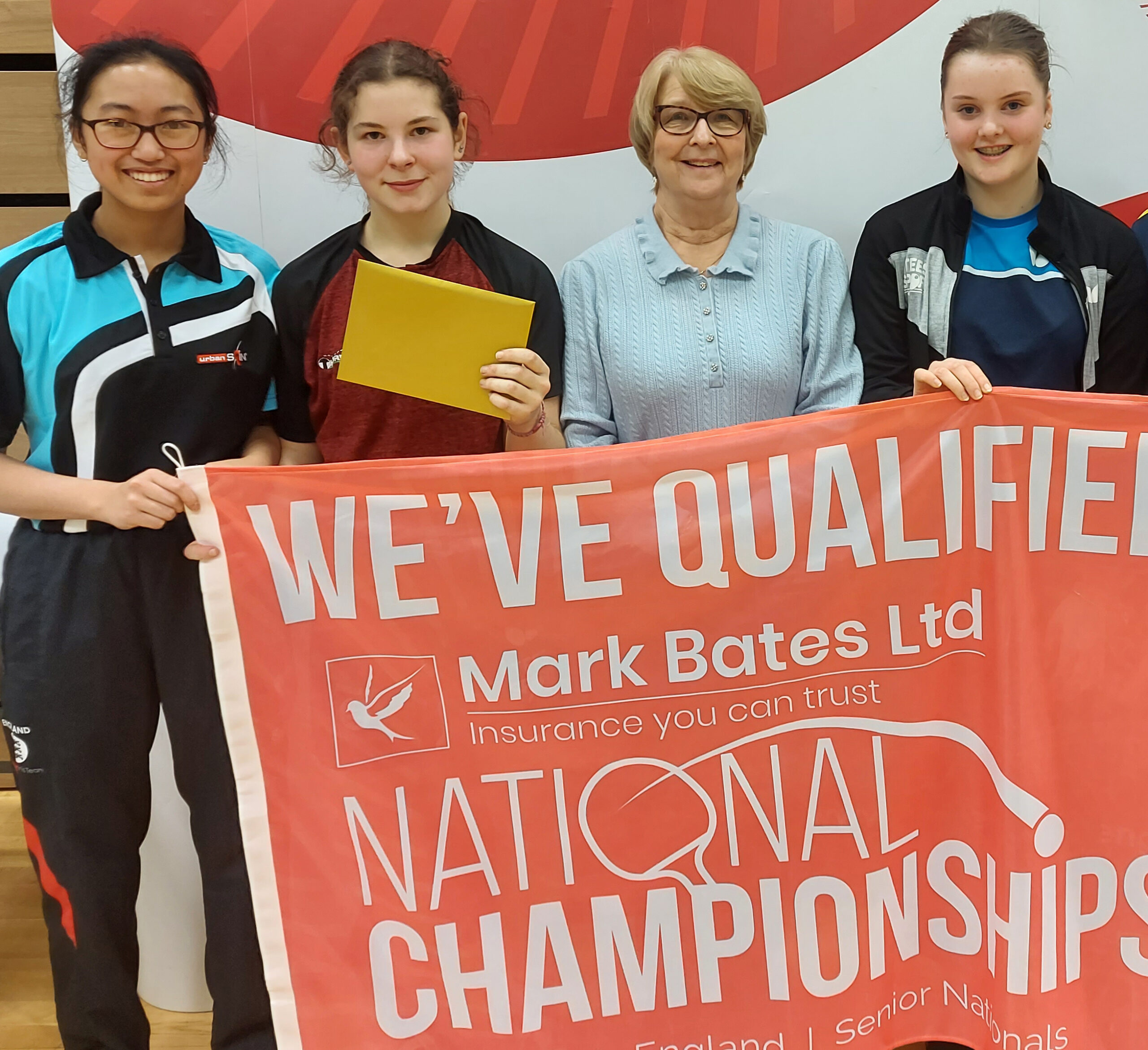 Full results from today
Highlights
Qualifiers
Men
Andrew Baggaley
Connor Green
Graeme Barella
Toby Ellis
Shayan Siraj
Ben Piggott
Krish Chotai
Oliver Cornish
David Gofton
James Hamblett
Naphong Boonyaprapa
Howard Onweng
Joseph Hunter
Aaron Geung
Women
Scarlett Anders
Millie Rogove
Bethany Ellis
Lisa Rinnhofer
Erin Green
Stefania Popa
Amy Marriott
Charlotte Weatherby
Rebecca Savage
Megan Jones
Jodie Morris
Isabelle Lacorte
Anna Green
Rachael Iles