Tin-Tin Ho is into the last 16 of the Czech Open, but Sam Walker and Maria Tsaptsinos are out of the singles. All three athletes are still in the doubles competitions.
Ho, seeded fifth, was given a big fright by Sweden's Rebecca Muskantor before coming through in seven, winning the last two games after trailing 3-2.
Victory could have set up an all-English clash against her good friend Tsaptsinos, but the latter was defeated in five games by Audrey Zarif of France, the ninth seed.
In the Men's Singles, second seed Sam Walker appeared to be in control at 2-0 up against Snehit Suravajjula of India, but his opponent came roaring back to take the next four – the fourth set at 12-10 appearing pivotal.
There was good news for Walker in the doubles as he and partner Truls Moregard of Sweden moved into the quarter-finals with a tight 3-2 win over Russia's Aleksandr Tiutruimov & Sadi Ismailov. They face Swiss pair Pedro Osiro & Cedric Tschanz on Tuesday.
And in the Mixed Doubles, Walker & Ho are still going – they defeated the sixth seeds, Slovakia's Samuel Kaluzny & Ema Labosova, in four and will face Moregard & Linda Bergstrom in the quarters.
In the Women's Doubles, Ho & Tsaptsinos are into the last eight thanks to a terrific 3-0 win over Sweden's sixth seeds Christina Kallberg & Muskantor and they face German-Chilean pairing Franziska Schreiner & Paulina Vega on Tuesday.
However, Denise Payet & Charlotte Bardsley are out, defeated in four by the second seeds, the Wegrzyn sisters from Poland.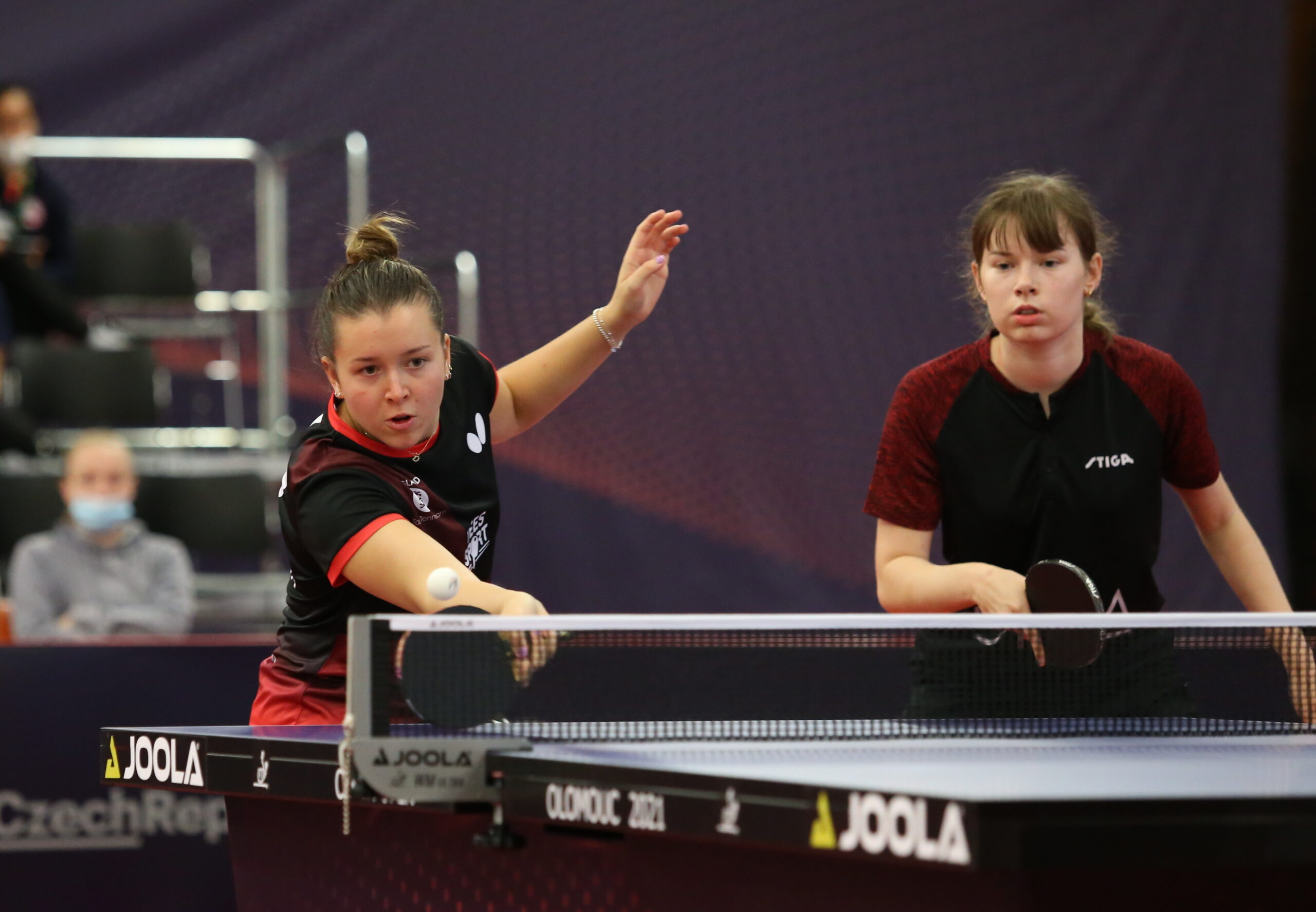 Results
Men's Singles
Round of 32
Snehit Suravajjula (IND) bt Sam Walker 4-2 (5-11, 3-11, 11-4, 12-10, 11-4, 11-8)
Women's Singles
Round of 32
Tin-Tin Ho bt Rebecca Muskantor (SWE) 4-3 (11-5, 6-11, 11-8, 6-11, 7-11, 11-9, 11-6)
Audrey Zarif (FRA) bt Maria Tsaptsinos 4-1 (8-11, 11-6, 12-10, 11-5, 11-7)
Men's Doubles
Round of 16
Sam Walker & Truls Moregard (SWE) bt Aleksandr Tiutruimov & Sadi Ismailov (RUS) 3-2 (11-9, 7-11, 5-11, 12-10, 11-5)
Women's Doubles
Round of 16
Tin-Tin Ho & Maria Tsaptsinos bt Christina Kallberg & Rebecca Muskantor (SWE) 3-0 (11-6, 11-3, 12-10)
Katarzyna & Anna Wegrzyn (POL) bt Denise Payet & Charlotte Bardsley 3-1 (11-8, 11-13, 11-5, 11-2)
Mixed Doubles
Round of 16
Sam Walker & Tin-Tin Ho bt Samuel Kaluzny & Ema Labosova (SVK) 3-1 (11-8, 4-11, 11-9, 15-13)