A capacity crowd will watch the finals of the PG Mutual Senior National Championship as tickets have now sold out for Saturday and Sunday.
Hundreds of people will witness the Para National Champion be crowned at the David Ross Sports Village, University of Nottingham, this Saturday in a high-class field including Paralympic champion Will Bayley MBE and World Table Tennis Para champion and Commonwealth Games gold medallist Ross Wilson.
Sunday is all about the big arena as only the show court is in use. The day starts at 10am with semi-finals and then from 1pm, it is finals all the way at the top of every hour, starting with the Women's Doubles and finishing at 4pm with the Men's Singles. The individual presentations will follow each final.
For those who missed out on their chance to secure tickets, all the action from the show court will be live-streamed throughout the weekend.
BBC Sport will be streaming live coverage, beginning on Saturday March 2 at 2.30pm with the Para semi-finals and continuing to cover the competition on Table 1 for the rest of the day. The whole of Finals Day on Sunday March 3 will also be streamed live, beginning from 10am.
Before BBC Sport's coverage begins, matches will be shown live on the Table Tennis England Facebook and YouTube pages, starting from 9am on Friday March 1. 
Click here to find out more about the PG Mutual Senior Nationals.
The Schedule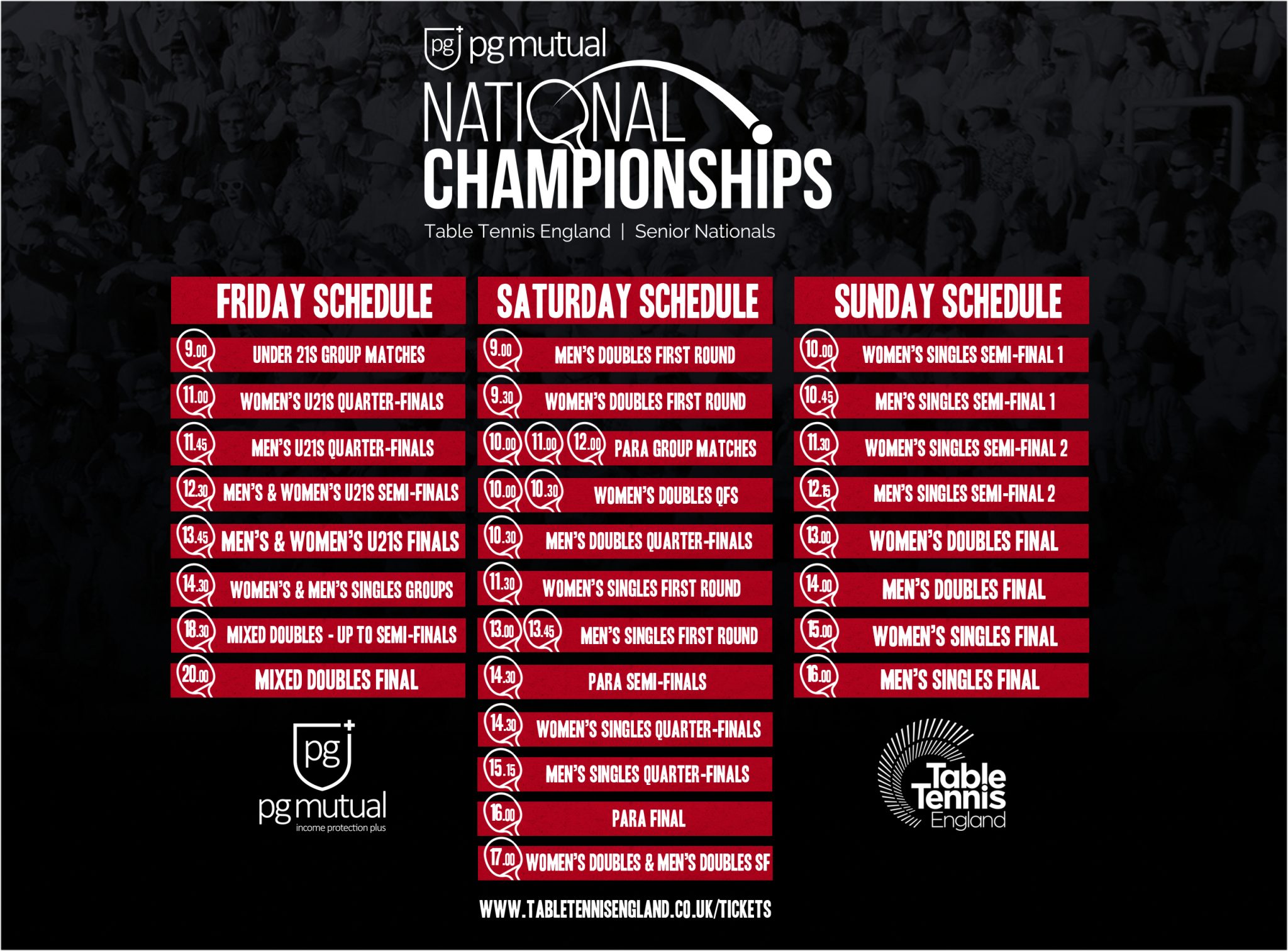 PG Mutual – official sponsor of the National Championships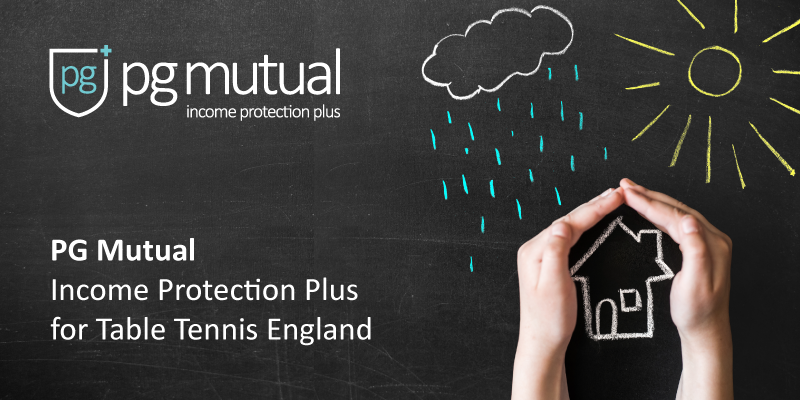 £10 a month deal for Table Tennis England members – click here