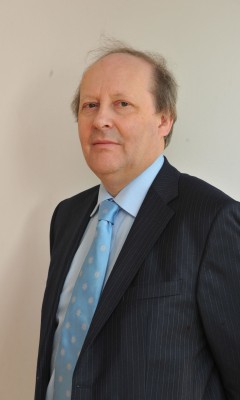 Richard Scruton has resigned from the post of Deputy Chairman of the ETTA with immediate effect.
In December 2013, Richard was appointed Secretary-General of the European Table Tennis Union (ETTU).
At the time, Richard signalled his intention to stand down from his position within the ETTA. He stayed with the ETTA following the death of Chairman Andy Seward in January and the election of  a new Chair, Sandra Deaton.
Richard resigned following the Board and National Council meetings this weekend (April 12/13) and will now focus on this key role within European table tennis.
ETTA Chair, Sandra Deaton said: "Richard's contribution to English table tennis has been immense and his personal support first to Andy as Chairman and then to me cannot be over-emphasised.
"Everyone on the Board and within the senior management team at ETTA recognises that we would not have achieved so much in such a short period of time without Richard's involvement.
"While we will miss his considerable experience and knowledge, we are pleased that this is not lost to table tennis. His role within the ETTU will be key to developing the sport on a European and international basis and that will also benefit English table tennis and our players. We wish Richard much success in the future and send our sincere thanks for everything he has done within the ETTA."
The vacant position will be decided by an election. More information on this process and time table will be announced shortly.
by Communications Department (14th April, 2014)