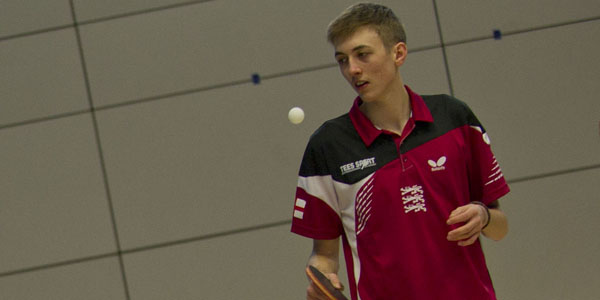 It was a only a brief appearance in Doha for England's no. 1 Liam Pitchford as the 20-year-old fell to defeat in his opening Men's Singles match to German Ricardo Walther at the GAC Group ITTF World Tour Qatar Open.
The world no. 54, a self-funded entry, was hoping to capitalise on the bumper prize package on offer from the Qatar Open and also potentially appear on one of Eurosport's first live productions of a World Tour event following their new broadcasting contract with the ITTF, arranged merely a month prior to the event.
However, Pitchford's dreams were cut short when he succumbed to a slow start against his young German opponent and failed to recover from an early 2-0 deficit.
Although the Chesterfield-born star found his feet in the fifth end with an 11-3 whitewash, a close defeat in the 13-11 sixth end proved the killer blow and ended his hopes early. He will now have his sights set on returning to Sheffield to defend his National Men's Singles title at Ponds Forge (28 Feb – 2 Mar) when the cream of the English crop converge on the Steel City.
GAC Group 2014 ITTF World Tour, Qatar Open, Doha QAT (Feb 18-23, 2014)
Selected Men's Singles Result:
Ricardo Walther (GER, 186) bt Liam Pitchford 4-2 (12-10, 11-5, 6-11, 11-7, 3-11, 13-11)
Russell Moore (February 21, 2014)