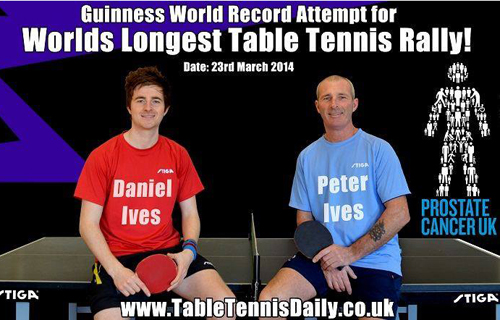 Father and son Peter and Dan Ives have broken the world record for the longest table tennis rally.
The pair managed a non-stop eight hours, 40 minutes and 10 seconds, beating the previous record by just over 10 minutes.
It is estimated they hit the ball 16,000 times each during their marathon feat at the Plumstead Radical Club in London.
Raising money for Prostate Cancer UK, Peter and Dan had intended to play for 10 hours, but their attempt ended when Peter missed a shot and the ball hit his finger.
The feat was broadcast live on the TableTennisDaily website, with more than 7,000 people watching.
To see video of the record on the TableTennisDaily, click here