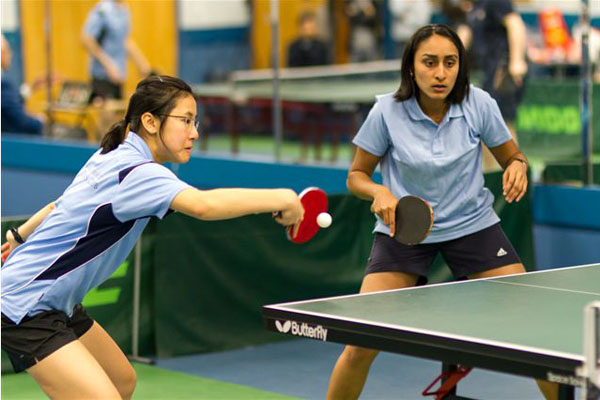 Cambridge versus Oxford University is not all about the Boat Race.  The two universities have been playing an annual table tennis match for many many years.
Initially the match was staged at a neutral venue and in the 70s was at Crystal Palace.  From 1982 they now take turns at hosting the event and this year it was at the Kelsey Kerridge Sports Centre in Cambridge.
Cambridge were looking to make it 10 in a row with their Men's 1st team and Oxford were expected to win the Women' match.  The match between the Men's 2nd teams was anyone's guess with Oxford the more experience team against an entirely new Cambridge squad.
In the end Cambridge won one and drew one of the men's events 10-0 and 5-5 while the Women's match was a 9-1 win.