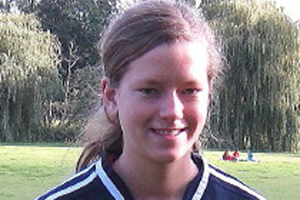 County Cadets make promising debut
Oxfordshire's cadet team(U/15s) comprised of Niall Harris, Ethan Ball , Luke Jobling, Kristelle Brook and Vicky Coll travelled to Coventry under the guidance of county coach Karl Bushell to compete in two County matches against Worcestershire and Warwickshire.
Owing to the development of a good squad of young players in the County, this was the first time that Oxfordshire had entered a team. The team got off to a good start with an excellent 7-3 win over Worcestershire. Luke Jobling and Kristelle Brook both won their two matches and Niall, Ethan and Vicky won one each.
The second match against a strong Warwickshire team was much tougher and resulted in a 3-7 loss. The girls were the stars, with Kristelle again winning her two matches and young Vicky Coll, age 11, showed why she is such a great prospect with an excellent win. Unfortunately the boys were not able to win any of their matches.
Karl Bushell