The countdown has started and we are just two weeks away from launching the all-new Table Tennis England website!
We will go live on Tuesday February 15th and invite everyone to take a tour of the site and to give us their feedback. The URL for the homepage will remain as www.tabletennisengland.co.uk
The top-to-bottom revamp of our site is intended to improve the user experience, whether you have been involved in table tennis for years or are completely new to the sport. It will therefore help us to engage new audiences as well as better serve our members.
The site, designed and built by our partners Jask Creative, has a modern and fresh look and conforms to the latest standards of inclusivity and compatibility with all devices from phones to desktop PCs.
It is easier to navigate to the information you need about all aspects of our sport – whether you are interested in clubs and leagues, social play, schools provision, coaching, umpiring, volunteering or spectating.
Keely Armitt, Head of Business Development at Table Tennis England said: "It's tremendously exciting to launch our new website later this month and we're confident all our visitors will notice a big improvement both in ease of navigation and the look and feel of the site.
"All in all, it is a more modern and professional website, which also provides greater opportunity for collaborations with commercial partners."
Alongside the launch, we will be creating an online archive which will contain a raft of information about the sport as well as important historic documents.
This will include documents such as Board minutes, Annual Reviews, National Council and Members' Advisory Group papers, which will also be downloadable, as well as the full Table Tennis News magazine archive and performance and tournament records. This area will be refined and added to on a continuous basis.
Here is a sneak preview of some of the pages on the new website:
Improved and easy to navigate menu structure: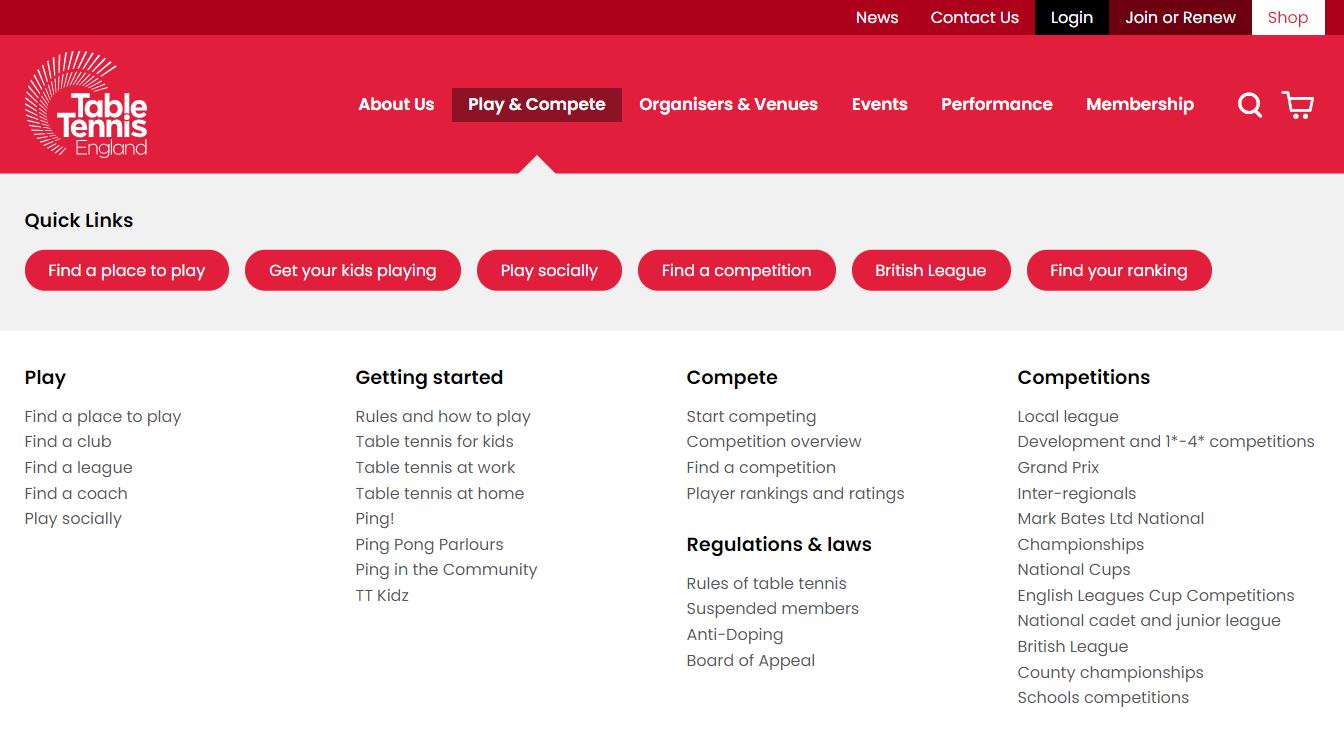 Interactive Find a Place to Play page: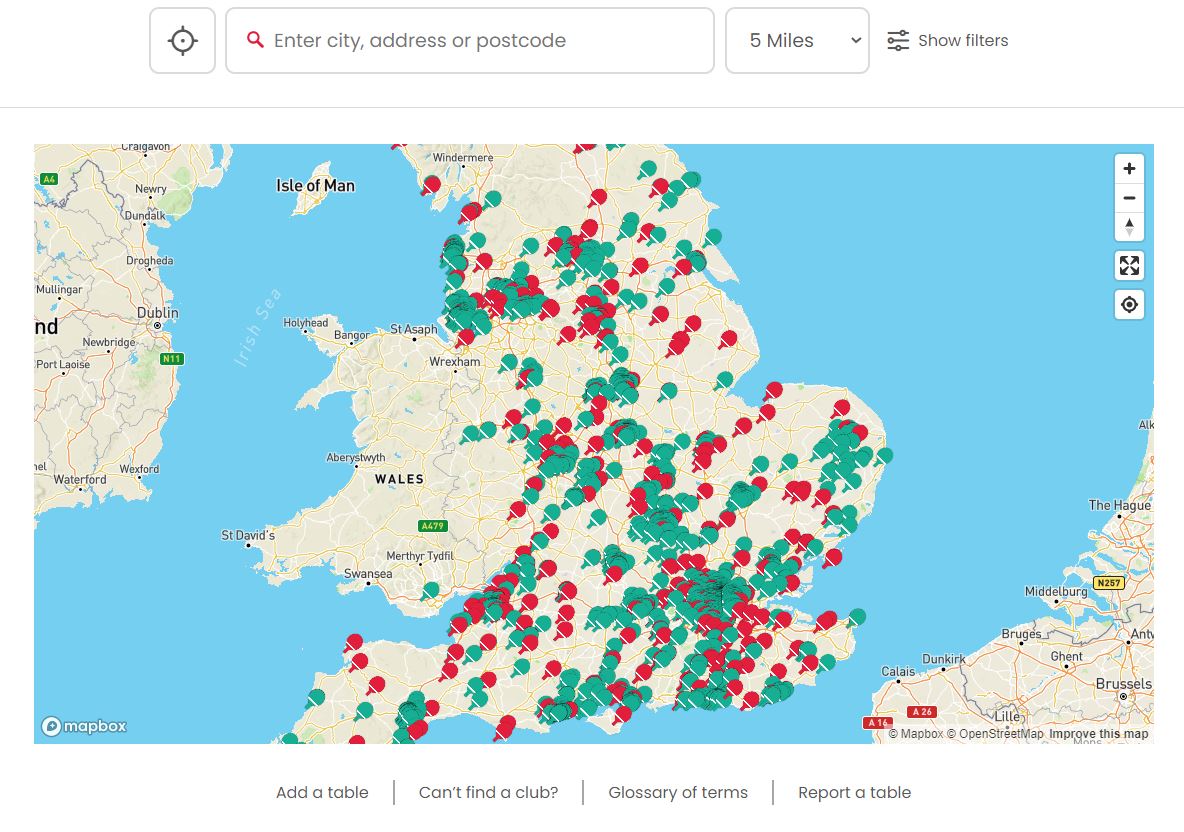 A typical news article: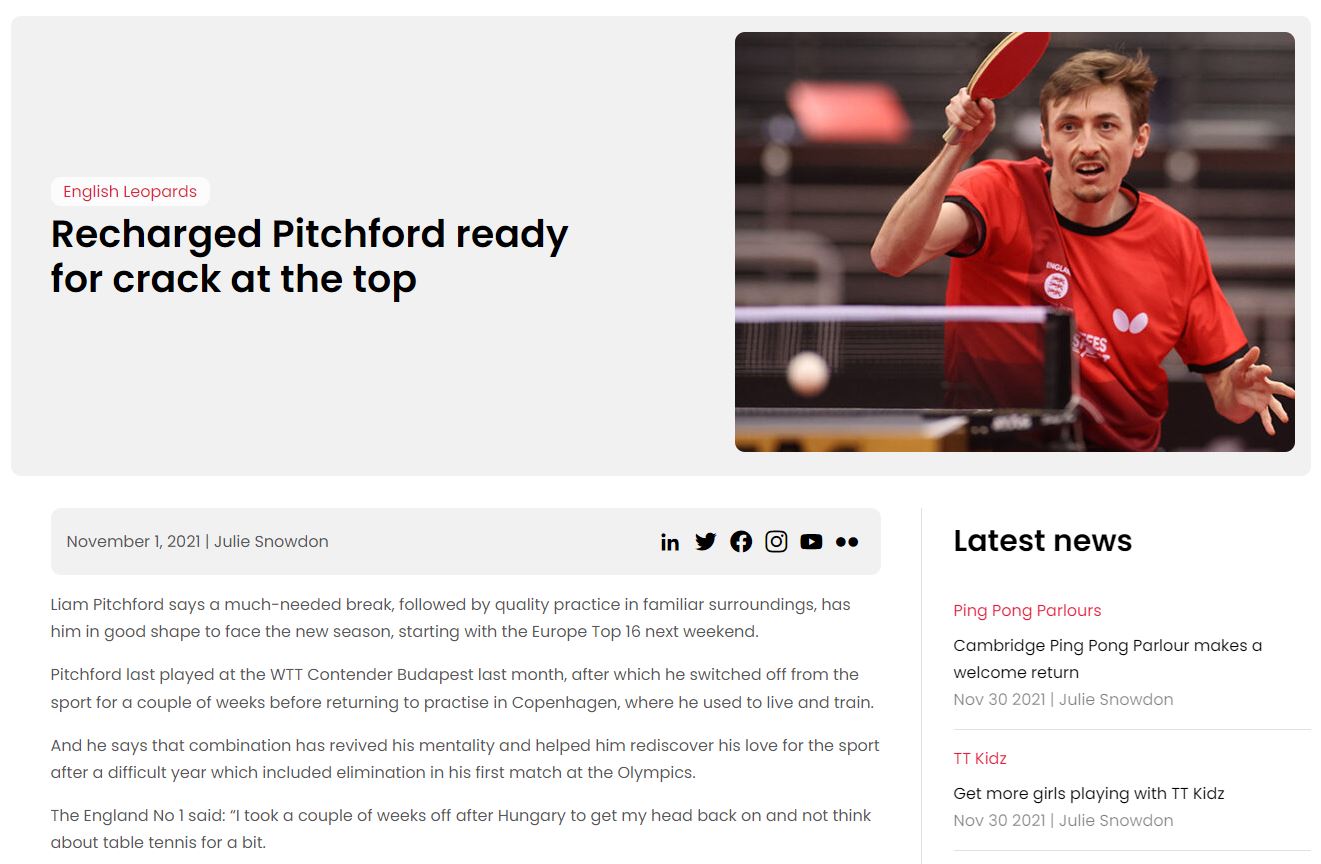 A typical overview page: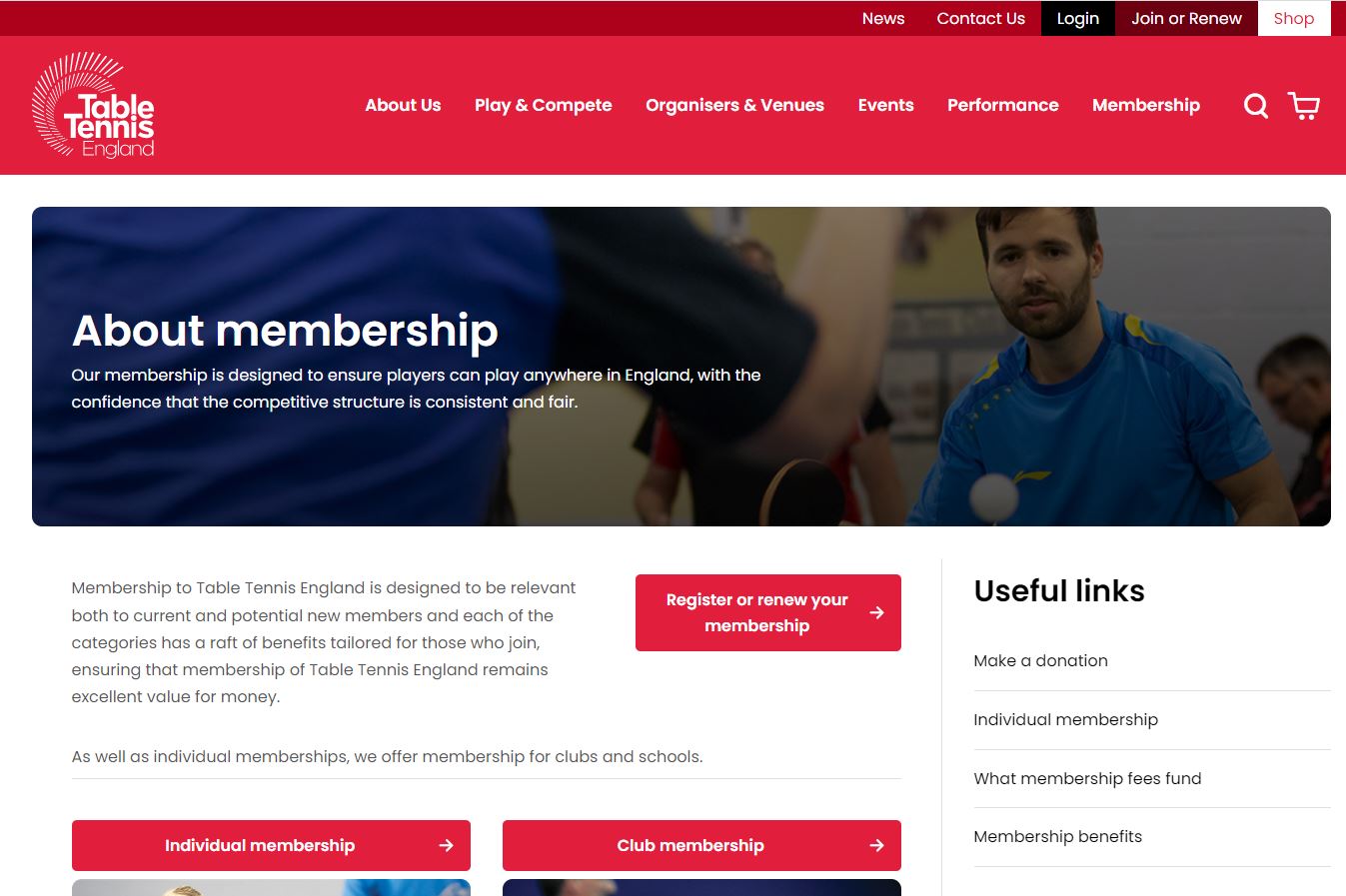 One of the England squads profile pages: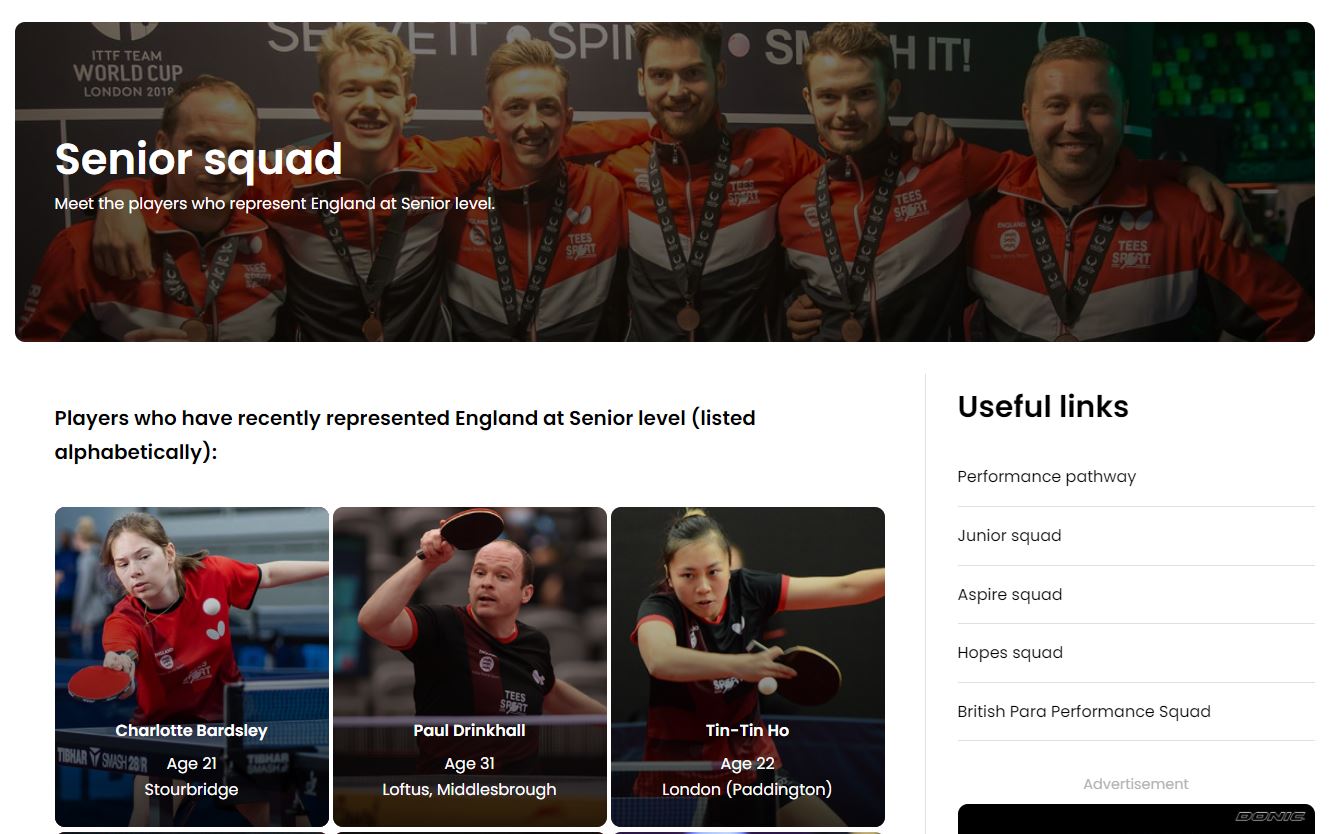 TT Kidz and Ping! landing pages: