Instant Ping Pong Kits Presentation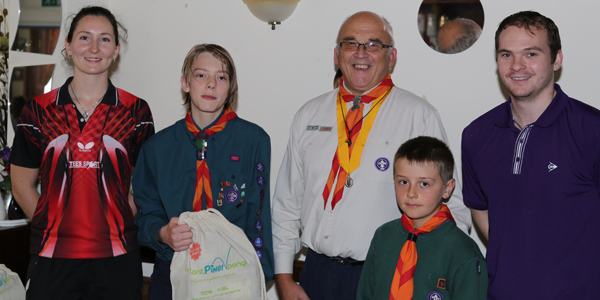 On Saturday afternoon 12th October, the Centenary Lounge at the Horley & District Constitutional Club in Horley, Surrey, briefly became a table tennis centre of excellence!
No sooner had Instant Ping Pong Kits been awarded to children and adults of local schools and youth organisations in Horley, Charlwood and Burstow by Olympians Joanna & Paul Drinkhall, than a spontaneous table tennis frenzy broke out with recipients setting up nets on tables of all sizes and balls flying everywhere!
Partners Joanna and Paul had previously demonstrated their skills on a smaller table than they were used to but were glad to be part of a popular day's entertainment.
English no. 1 Joanna said: "The kits were very well received and the immediate enthusiasm to play was amazing." Four-time National Champion, Paul added: "It proves what a popular, fun game table tennis can be, and these kits open the game up to a much wider audience."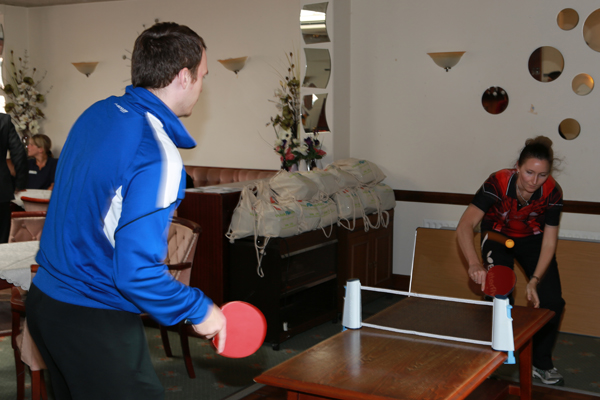 Instant Ping Pong Kit awards were the culmination of a two-year fundraising project by members of Horley & District Pubwatch, which included six concrete table tennis tables that were installed in local parks last March."
Written by Jerry Hudson (October 22, 2013)