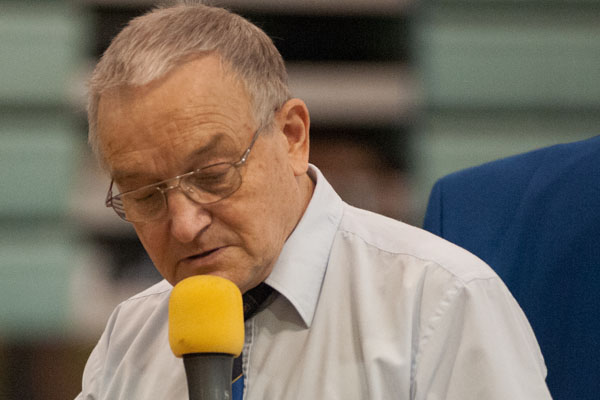 Our friend, colleague, referee and umpire, Mick Strode, suffered a minor stroke last week and is presently in hospital.
The good news is that Mick is responding well to the treatment and his recovery has got to be partly due to the speed that everyone involved acted and got him into hospital, for which we all extend our thanks.
As you would expect of Mick, his greatest concern was not his own health, but to make sure that  the tournaments he was working on did not suffer. However, he will need to recuperate at home for some time before he will be back in action so arrangements are in hand to cover those events.
With this in mind we are happy to report that Steve Smith has agreed to take over the Referee duties for the forthcoming Jersey Satellite Grand Prix, and that Harvey & Diane Webb have agreed to collect all the entry forms from Mick and conduct the draw etc. If you have any query about your entry for this event please phone Harvey & Diane (01424 216342) or email [email protected] and give Mick a complete rest.
Get well soon Mick.