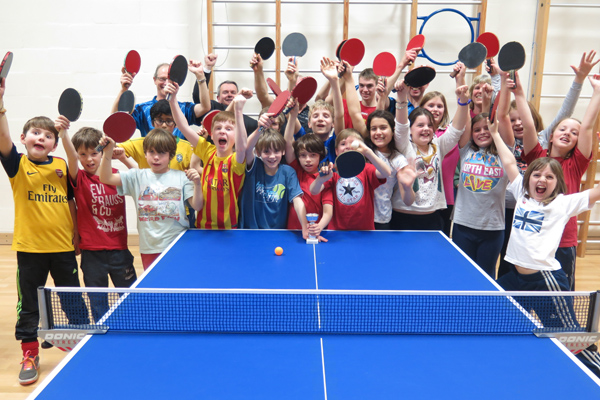 Legacy Grants Scheme Boosts Club Participation
Winchester City Council's Sports Legacy Grants Scheme has provided funding to over 20 local sports clubs so far this year as the scheme continues to offer opportunities and benefits to residents across the district.
One club that has benefited from a Sports Legacy Grant is South Wonston Table Tennis Club. The club was recently awarded over £7,000 from Sport England and coupled this with a legacy award of £500 to purchase new tables, nets, balls. The club now offers a full range of coaching sessions on Thursdays and Fridays at the Westgate School, Winchester led by Head Coach Paddy Shephard and his team of Martyn Davey, David Binns, Morgan Smith and Isaac Tallack. The legacy funding has seen the club membership grow to involve over 100 new participants since September 2013.
David Binns, Chairman of South Wonston Table Tennis Club, said 'The Legacy Grant scheme has really helped our club offer new sessions and get new faces through the doors. The new equipment and extra days, such as our Friday evening drop in session have helped to increase our offer.
Cllr Rob Humby, Deputy Leader at Winchester City Council with portfolio responsibilities for Sport said 'The Legacy Grants Scheme was designed to offer our local voluntary and community groups the opportunity to raise sports participation across the district. The scheme has done this with clubs from Denmead, Littleton, Meonstoke, Winchester City, Knowle and more receiving funding.
To contact South Wonston Table Tennis club please e-mail David Binns at [email protected].
Jenna Armitage (February 6, 2014)