Table Tennis England's hosting of the Team World Cup in London last year has been recognised with an ITTF award.
The four-day event was held at the iconic Copper Box Arena on the Queen Elizabeth Olympic Park and attracted 12,500 spectators across the event, including 2,000 pupils from local schools, who were given free tickets.
The finals were played in front of a sell-out crowd and more than 56 million watched TV coverage around the world, including on the BBC Sport website.
Those statistics, coupled with the sensational atmosphere at The Box That Rocks, saw the ITTF award Table Tennis England the Best World Cup Event 2018 award.
The award was presented to Table Tennis England Chairman Sandra Deaton and Chief Executive Sara Sutcliffe by ITTF Deputy President Khalil Al-Mohannadi at the ITTF's AGM during the World Championships in Budapest.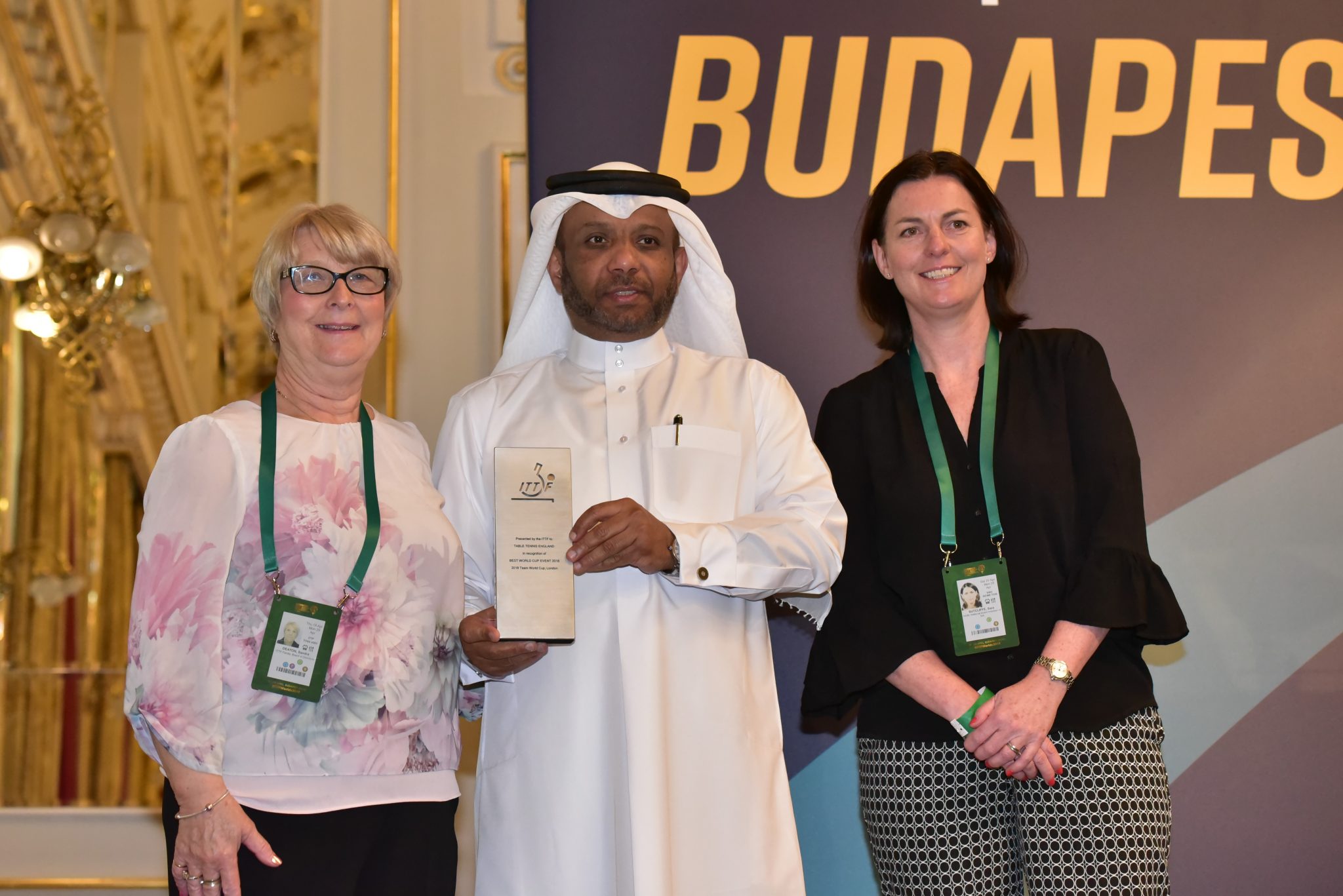 Table Tennis England is working alongside the ITTF to bring more top-class international events to England – one of the commitments in our Mission 2025 strategy.
Also at the ITTF AGM, Sara Sutcliffe was confirmed as a member of the Rules Committee for a second term, Tom Purcell was elected to the Umpires and Referees Committee for the first time.
Scotland's Phil McCallum was re-appointed to the Equipment Committee. Sandra Deaton remains on the Nominations Committee, which is on a different cycle to the other committees and is therefore unchanged this year.