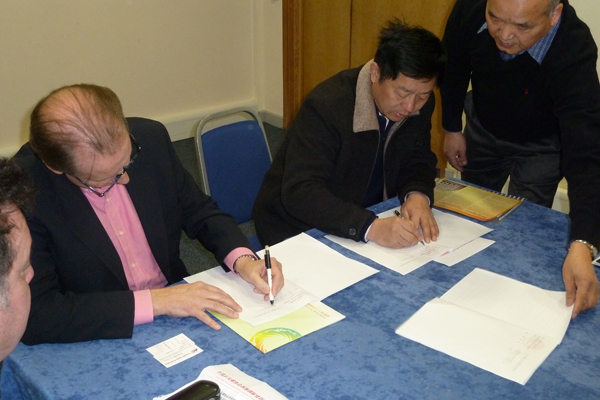 The English Table Tennis Association has signed a memorandum of understanding with the Chengdu Table Tennis College which will allow English players to benefit from expert training and facilities in China.
An English delegation, made up of Chief Executive Richard Yule, Head Performance Coach Nick Jarvis, Performance Coach Jia Yi Liu and Head of Workforce Development and Performance Programme Management Jon Pett, met with officials from the Chengdu Table Tennis College to agree the terms.

In short, the deal will allow English players to travel to China with greater frequency and at a reduced cost as part of a brand new partnership. Selected international players will be able to visit China to gain access to high quality training as well as experience of playing with the world's best players.
During the meeting the two sets of delegates also exchanged gifts, which can be seen from the image below.