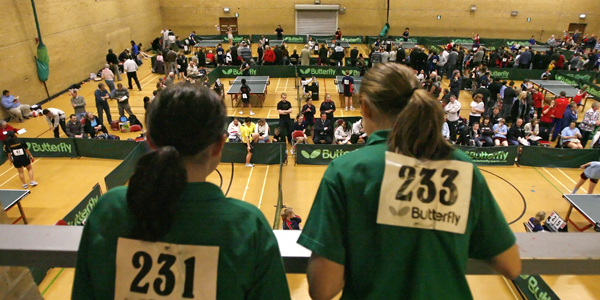 The English Schools' Table Tennis Association (ESTTA) is pleased to announce the players who will represent England in the British Primary Schools' International Championships to be held from 4th/6th April 2014 at Fort Regent, Jersey.
Freddie Osenton-Brown (West Yorkshire), Jamie Liu (Berkshire), Kai Ghazi-Timms (London North) and Chamika Weerasinghe (Kent) will play under the watchful eye of Tim Holtam (NPC).
Katie Holt (Hampshire), Danielle Kelly (Surrey), Molly Hancock (Staffordshire) and Mollie Patterson (Norfolk) will be supported by Teresa Bennett (NPC).
Teams of boys and girls from Guernsey, Ireland, Isle of Man, Scotland and Wales will also join the hosts, Jersey, for these annual team and individual international championships.
John Arnold MBE
ESTTA
(February 19, 2014)