Two England teams and another featuring an England player have made it to today's quarter-finals at the Portugal Junior & Cadet Open after successfully negotiating the group stage.
The Junior Boys' A-string of Shayan Siraj, James Smith and Ethan Walsh picked up good 3-0 wins over Ireland and a Netherlands-Qatar combination which, despite a 3-1 defeat to the fourth seeds from Chile and India, was enough to put them into today's draw to face a Czech Republic-Russia team which is seeded third.
Meanwhile, England A also qualified in the Cadet Boys' section, where Louis Price and Thomas Rayner defeated Portugal III 3-1 – Rayner picking up two singles wins and the boys combining to win the doubles.
That doubles victory also contained a remarkable passage of play when, with England leading 2-1 and 6-4, the Portuguese pair served for six points in a row – having inadvertently continued serving after the towel break at 7-5, and then being awarded two more serves at 7-7 when the umpire realised the serve pattern had gone out of sequence, as the video below shows (courtesy of Chris Rayner).
However, it did not prevent an England victory and, although they later lost 3-0 to China, they face top seeds India in the quarters.
In the same competition, Naphat Boonyaprapa is playing in an England-Portugal combination and picked up three singles wins out of four to help them beat Croatia 3-2 and Denmark-El Salvador 3-1. Despite a 3-1 defeat to Spain, they made it through to face the China-India line-up.
None of the other teams involving England players were able to make it out of the groups. Matthew Daish, playing alongside Josh Stacey and Benedict Watson of Wales in the Junior Boys, had a tough draw, with the boys unable to pick up any wins against France, Spain or Portugal.
In the Cadet Boys, England B, comprising Naphong Boonyaprapa and Ben Piggott, were beaten 3-1 by both Netherlands B and Spain, though Boonyaprapa picked up two individual singles victories. Felix Thomis played alongside Alexey Perfilyev of Russia, going out after defeats to France (3-2) and Romania (3-0).
Erin Green featured in the Cadet Girls' event alongside Aleksandra Titievskaja of Finland. They also had a tough draw and lost 3-0 to France and Portugal.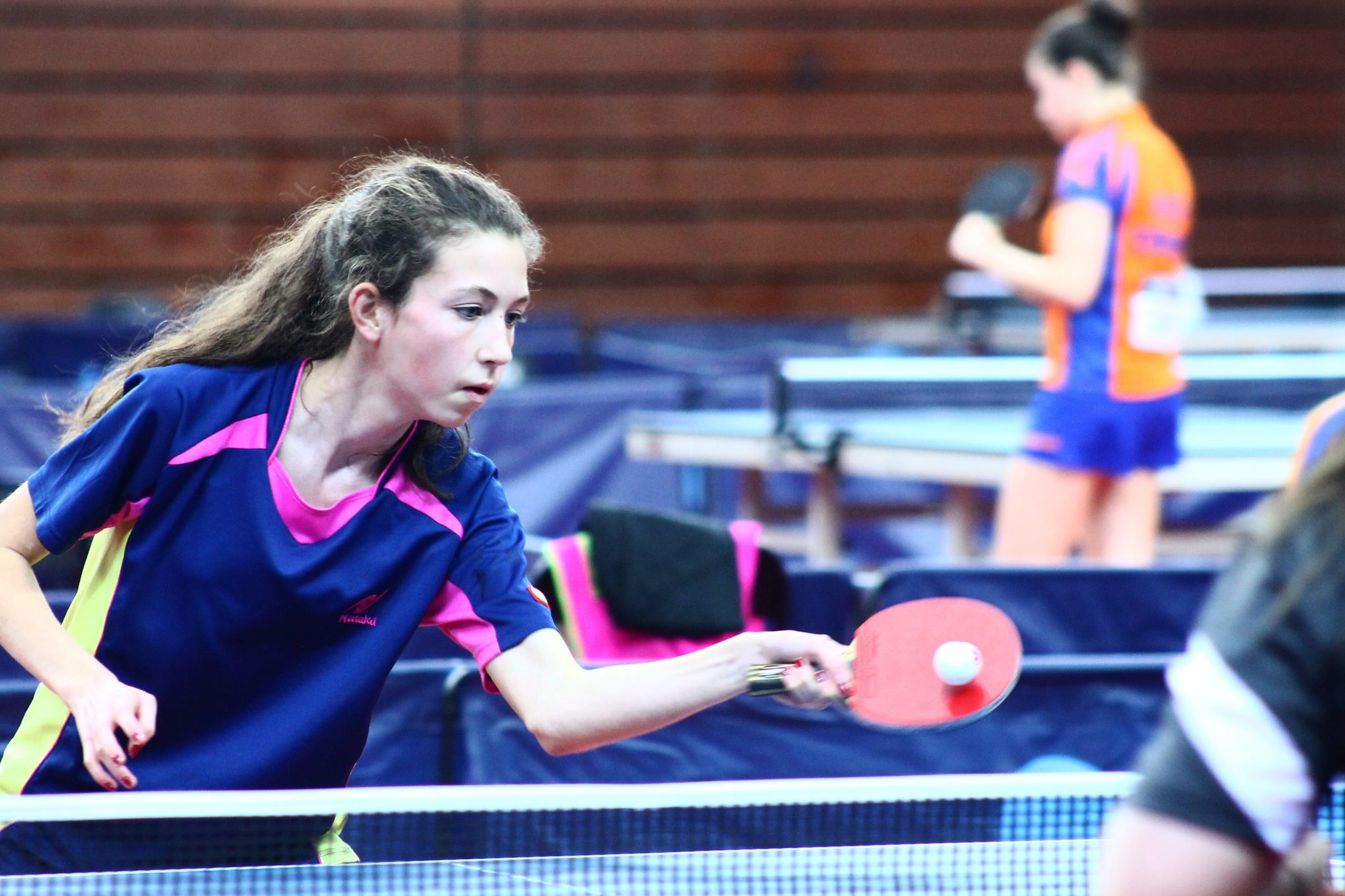 In the individual Cadet events, Naphong Boonyaprapa, Piggott and Price all won a group match apiece to make it into the last 32 as group runners-up, but Rayner and Thomis – and Green in the girls' event – could not follow suit. Piggott's victory saw him come from 2-0 down to defeat Rafael Kong of the host nation.
Results
Junior Boys' Team
Group 1
England-Portugal 3 Croatia 2
Ivor Ban bt Tomas Ferreira 3-2 (11-6, 7-11, 9-11, 11-2, 11-6)
Naphat Boonyaprapa bt Lovro Zovko 3-2 (9-11, 11-6, 11-4, 8-11, 11-7)
Joao Silva bt Filip Borovnjak 3-1 (4-11, 11-6, 11-5, 11-2)
Ban bt Boonyaprapa 3-1 (14-12, 11-6, 9-11, 11-7)
Ferreira bt Zovko 3-0 (11-9, 11-8, 11-7)
England-Portugal 3 Denmark-El Salvador 1
Diego Orantes bt Ferreira 3-2 (11-8, 7-11, 11-7, 4-11, 11-8)
Boonyaprapa bt Lukas Bonderup 3-2 (11-9, 11-8, 7-11, 7-11, 11-6)
Joao Silva bt Gustav Faurschou 3-0 (11-2, 11-7, 11-4)
Boonyaprapa bt Orantes 3-0 (11-7, 13-11, 11-8)
Spain 3 England-Portugal 1
Marc Gutierrez bt Boonyaprapa 3-0 (11-7, 11-7, 11-6)
Ferreira bt Francisco Miguel Ruiz 3-2 (7-11, 6-11, 11-6, 11-6, 11-8)
Alberto Lillo bt Silva 3-0 (11-7, 11-3, 11-4)
Ruiz bt Boonyaprapa 3-2 (5-11, 6-11, 11-4, 11-5, 11-6)
Group 2
Spain 3 England-Wales 0
Arnau Pons bt Benedict Watson 3-1 (11-7, 10-12, 11-8, 11-5)
Norbert Tauler bt Matthew Daish 3-0 (11-7, 11-7, 11-5)
Iker Gonzalez bt Josh Stacey 3-0 (18-16, 11-4, 14-12)
Portugal 3 England-Wales 0
Tiago Li bt Watson 3-0 (11-9, 11-6, 11-8)
Goncalo Gomes bt Stacey 3-0 (11-8, 11-6, 11-5)
Samuel Da Silva bt Daish 3-0 (11-9, 11-4, 11-6)
France 3 England-Wales 0
Antoine Doyen bt Daish 3-2 (7-11, 11-6, 11-9, 10-12, 11-4)
Enzo Leguistin bt Stacey 3-0 (11-8, 11-7, 11-9)
Louis Reuseau bt Watson 3-1 (7-11, 11-9, 11-7, 11-4)
Group 4
England 3 Ireland 0
James Smith bt Alan Pattison 3-1 (11-8, 13-11, 7-11, 11-9)
Shayan Siraj bt Art McLaughlin 3-2 (4-11, 11-6, 11-5, 9-11, 11-9)
Ethan Walsh bt Joseph Nelson 3-1 (11-7, 13-15, 12-10, 11-7)
Chile-India 3 England 1
Siraj bt Andres Martinez 3-0 (11-4, 12-10, 11-5)
Deepit Patel bt Walsh 3-0 (11-3, 11-7, 11-7)
Gustavo Castillo bt Smith 3-2 (6-11, 11-8, 12-10, 4-11, 15-13)
Martinez bt Walsh 3-2 (8-11, 9-11, 11-3, 11-6, 11-9)
England 3 Netherlands-Qatar 0
Siraj bt Abdulaziz Al-Hajaji 3-2 (11-8, 7-11, 11-9, 8-11, 13-11)
Smith bt Elwin Huiden 3-1 (9-11, 13-11, 11-6, 11-7)
Walsh bt Yousef Hussain 3-0 (11-9, 11-9, 12-10)
Cadet Boys' Team
Group 2
England 3 Portugal III 1
Guilherme Paulo bt Louis Price 3-1 (12-10, 7-11, 11-8, 9-11, 12-10)
Thomas Rayner bt Tiago Abiodun 3-1 (9-11, 11-7, 11-7, 11-7)
Price & Payner bt Paulo & Abiodun 3-1 (11-7, 9-11, 11-6, 11-8)
Rayner bt Paulo 3-0 (11-9, 11-7, 11-9)
China 3 England 0
Xiong Mengyang bt Price 3-2 (8-11, 11-5, 9-11, 11-9, 11-4)
Tao Yuchang bt Rayner 3-0 (13-11, 11-5, 11-4)
Xiong & Tao bt Price & Rayner 3-1 (11-4, 11-2, 10-12, 12-10)
Group 5
France 3 England-Russia 2
Alexey Perfilyev bt Marius Benchat 3-2 (12-10, 11-13, 10-12, 14-12, 13-11)
Celian Besnier bt Felix Thomis 3-2 (11-9, 12-14, 6-11, 11-6, 11-7)
Benchat & Besnier bt Perfilyev & Thomis 3-1 (11-3, 11-8, 12-14, 11-5)
Perfilyev bt Besnier 3-2 (11-7, 8-11, 12-14, 11-9, 13-11)
Benchat bt Thomis 3-1 (11-9, 11-9, 7-11, 11-8)
Romania 3 England-Russia 0
Radu Andrei Miron bt Thomis 3-1 (9-11, 11-6, 11-3, 11-5)
Dragos Alexandru Bujor bt Perfilyev 3-1 (11-8, 11-9, 9-11, 11-6)
Miron & Bujor bt Thomis & Perfilyev 3-0 (11-9, 12-10, 11-6)
Group 6
Netherlands II 3 England II 1
Barry Berben bt Ben Piggott 3-0 (11-7, 18-16, 11-7)
Naphong Boonyaprapa bt Floris Zur Muhlen 3-2 (11-9, 7-11, 14-12, 9-11, 11-7)
Berber & Zer Muhlen bt Piggott & Boonyaprapa 3-0 (11-9, 11-5, 11-7)
Berben bt Boonyaprapa 3-1 (11-1, 11-3, 9-11, 11-8)
Spain 3 England II 1
Miguel Angel Pantoja bt Piggott 3-0 (11-8, 11-4, 11-9)
Boonyaprapa bt Diego Lillo 3-0 (14-12, 12-10, 11-6)
Pantoja & Daniel Berzosa bt Piggott & Boonyaprapa 3-1 (14-12, 11-9, 9-11, 11-6)
Pantoja bt Boonyaprapa 3-2 (11-13, 9-11, 11-6, 11-7, 11-8)
Cadet Girls' Team
Group 1
France 3 England-Finland 0
Clea De Stoppeleire bt Erin Green 3-0 (11-5, 11-5, 11-5)
Maya Douine bt Aleksandra Titievskaja 3-2 (11-7, 11-13, 14-16, 11-2, 13-11)
De Stoppeleire & Douine bt Green & Titievskaja 3-1 (11-7, 5-11, 11-7, 11-7)
Portugal 3 England-Finland 0
Patricia Santos bt Green 3-1 (8-11, 11-3, 11-6, 11-3)
Ines Matos bt Titievskaja 3-0 (11-6, 11-7, 11-5)
Santos & Matos bt Green & Titievskaja 3-0 (11-5, 11-7, 11-6)
Cadet Boys' Singles
Group 8
Divyansh Srivastava (IND) bt Naphong Boonyaprapa 3-1 (11-9, 11-7, 11-13, 11-7)
Boonyaprapa bt Art McLaughlin (IRL) 3-2 (11-8, 11-6, 6-11, 5-11, 11-8)
Group 9
Daniel Berzosa (ESP) bt Louis Price 3-1 (13-11, 8-11, 11-4, 11-6)
Price bt Gu Bowen (CHN) 3-0 (11-6, 13-11, 11-5)
Group 11
Filip Borovnjak (CRO) bt Ben Piggott 3-2 (5-11, 11-8, 11-5, 9-11, 11-5)
Piggott bt Rafael Kong (POR) 3-2 (4-11, 6-11, 12-10, 11-8, 11-9)
Group 12
Barry Berben (NED) bt Thomas Rayner 3-0 (11-5, 11-9, 11-7)
Silas Monteiro (POR) bt Rayner 3-1 (11-9, 5-11, 11-9, 11-3)
Group 14
Radu Andrei Miron (ROU) bt Felix Thomis 3-0 (11-4, 14-12, 11-4)
Yimu Wang (POL) bt Thomis 3-0 (11-8, 11-4, 11-9)
Aadarsh Om Chhetri (IND) bt Thomis 3-0 (11-4, 11-1, 11-4)
Cadet Girls' Singles
Group 4
Nicole Arlia (ITA) bt Erin Green 3-0 (11-5, 11-8, 11-8)
Ines Salgado (POR) bt Green 3-1 (11-3, 9-11, 11-1, 11-8)