No medal this time, but we've proved again we're among the best in the world – that is the message from the three players who took England to a World Team Championships quarter-final.
Paul Drinkhall, Liam Pitchford and Sam Walker were defeated 3-0 by hosts Sweden, having got through to the quarters by winning every group match, including eye-catching victories over Japan and Chinese Taipei.
Their disappointment at not being able to at least repeat the bronze medal of two years ago in Kuala Lumpur shows just what high expectations the trio now have of themselves.
And there is surely more improvement to come from the squad, who were backed up in Halmstad by David McBeath and Tom Jarvis.
While Pitchford, with eight wins from nine matches including six against players ranked higher then him, was the talisman, Drinkhall and Walker also picked up some big wins.
Here's what the top three players, who all played in every match, had to say about their performances.
All pictures courtesy of ITTF.
Paul Drinkhall
Two years ago we scraped through the group and had a good draw and managed to get the medal. This time we won the group and beat Japan and Chinese Taipei, which were two massive wins and almost deserves a medal in itself.
It's still a good tournament and proves it wasn't a fluke last time and that we are one of the best teams in the world.
Against Sweden, they were just better. I wasn't good enough in the first match and let a lead go in the second game. He took his chances and I struggled to get into the match mentally.
Liam's match could have gone either way. The whole tournament, he's been very good and had some great wins.
If we'd managed to win one of those matches, it could have been different, but Jon Persson had a lot more belief going in with a 2-0 lead against Sam. It was a good performance from them and good luck to them.
Liam Pitchford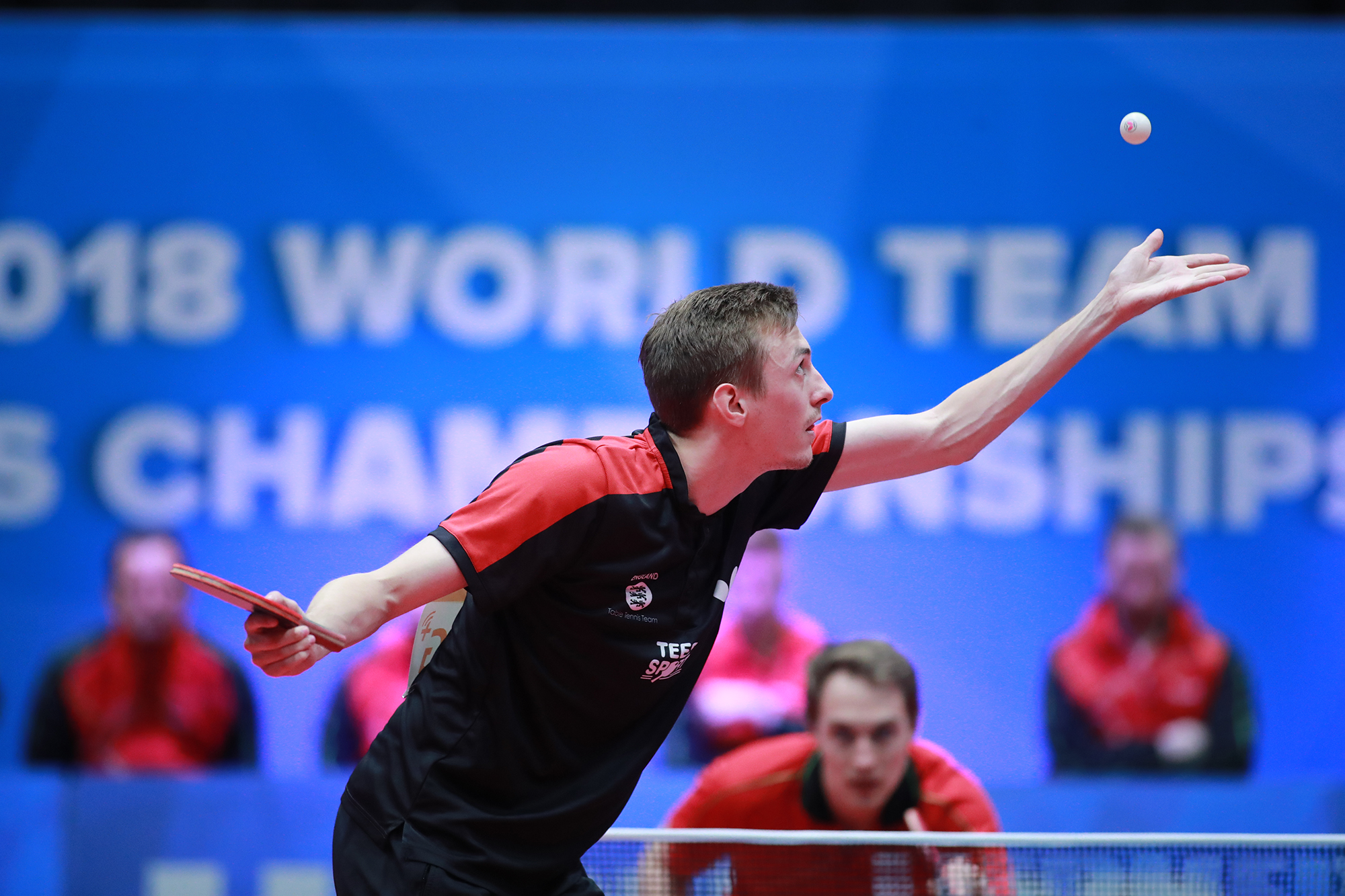 We did a great job in the group to get to the quarter-finals. Personally, every time I go on the table I believe I can win, but playing the players I did and managing to come through was a massive confidence boost for me and helped to bring the best out of Paul and Sam. When we play like that, we can beat anybody.
Sweden was a very difficult match. On paper, they are a better team. They were playing well and had the crowd behind them and that pushed them on.
It felt like we were in all of the matches but we haven't taken our chances. I feel if I could have won, the game was totally open again and the pressure was back on them.
I'm disappointed really. At 2-2, 9-9 there were probably two balls I made the wrong decision on. I only lost one match all tournament and it would have to be in the quarters.
Sam Walker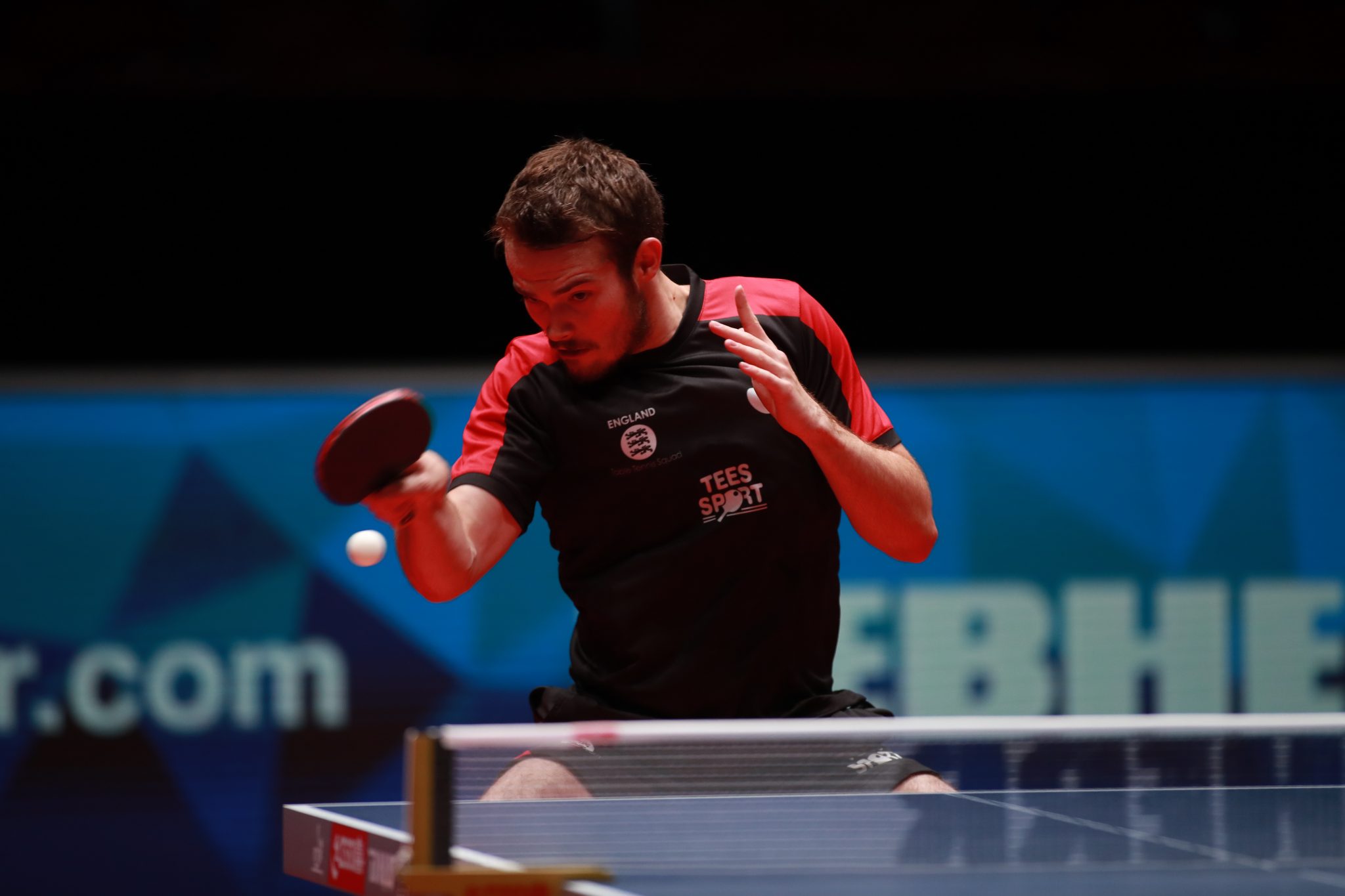 It was pretty disappointing. I just think we played maybe our worst match of the tournament as our last match, which is never the best thing to do. To be fair, Sweden played well but it's hard to end a good tournament on a disappointing note.
We've got a lot to be proud of as a team but it doesn't matter if you don't go away with a medal.
We're happy in one way because we've had a good tournament and managed to win the group, but we came here for a medal.
It doesn't feel like a step backwards because we know we are at that level, but I'm not sure it's a step forwards either. We're still one of the best teams.
Beating Japan, and me beating (world No 9) Koki Niwa, was the high point of the tournament and we are all proud of that. It's something good to take away, but the important one was against Sweden and unfortunately we didn't perform as we can.
Meanwhile, England Women's trio of Tin-Tin Ho, Maria Tsaptsinos and Denise Payet have also given their view on a campaign which started positively but saw them just edged out of the three qualifying slots from their group on countback.
It was the first tournament since the retirement of Kelly Sibley, a mainstay of the team for 15 years, and England ended in the 40th-44th bracket following defeat to Cuba in the play-off matches.
Tin-Tin Ho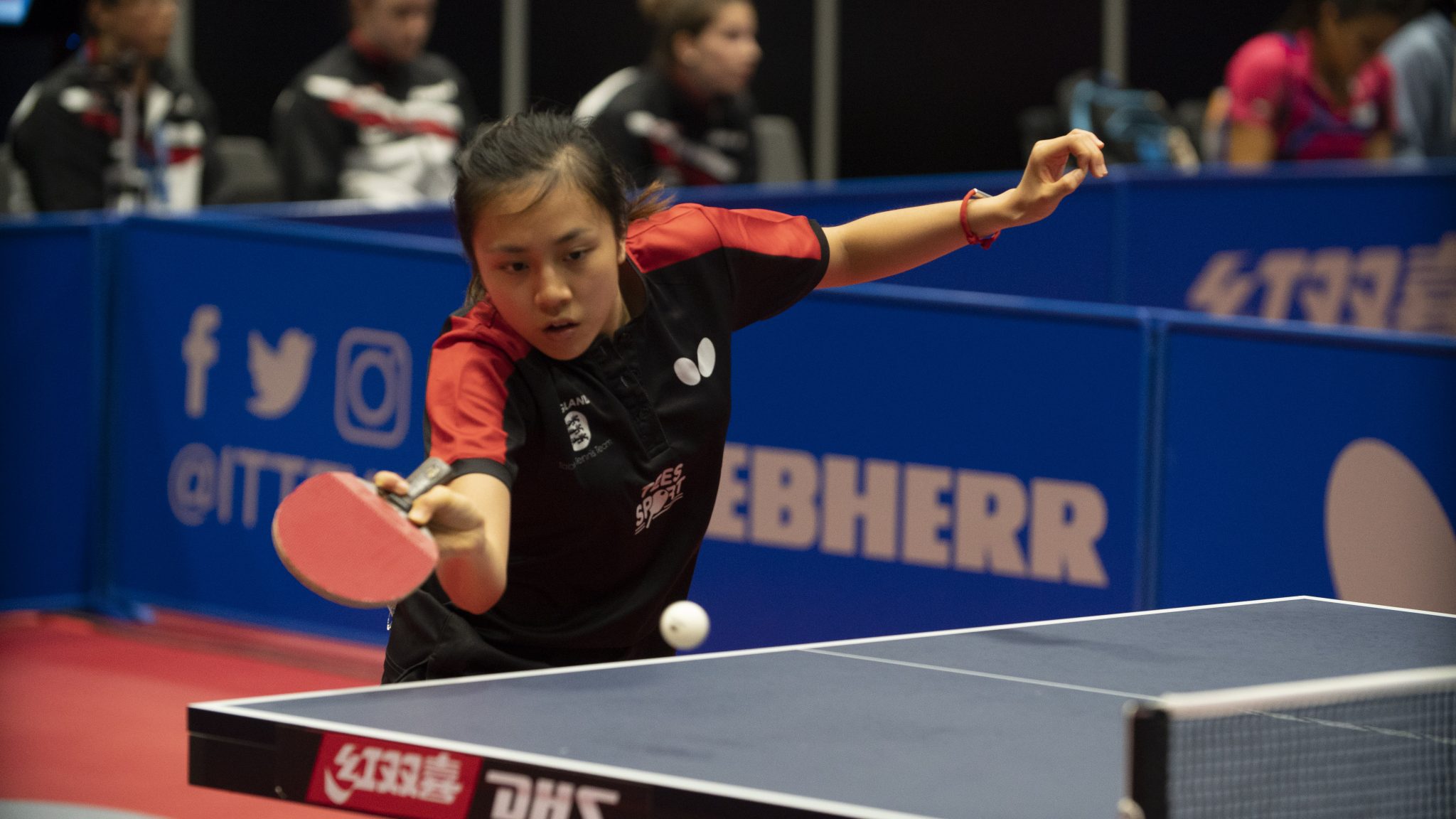 I think it was good considering we only had the three players. We performed well as a team and got some good wins. We beat Chile, who were No 1 in the group.
I tried to take on the lead role a little bit. Before, Kelly was the team leader and I tried to learn from her and am trying to fulfil that role.
I'm quite pleased about winning seven out of 10 of my matches. It's been quite tough because I'm quite mentally tired from all the competitions – we had the Commonwealths and this, and in between we had the Greek match (European) and I had two Austrian league matches. I'm still happy with how I performed.
Maria Tsaptsinos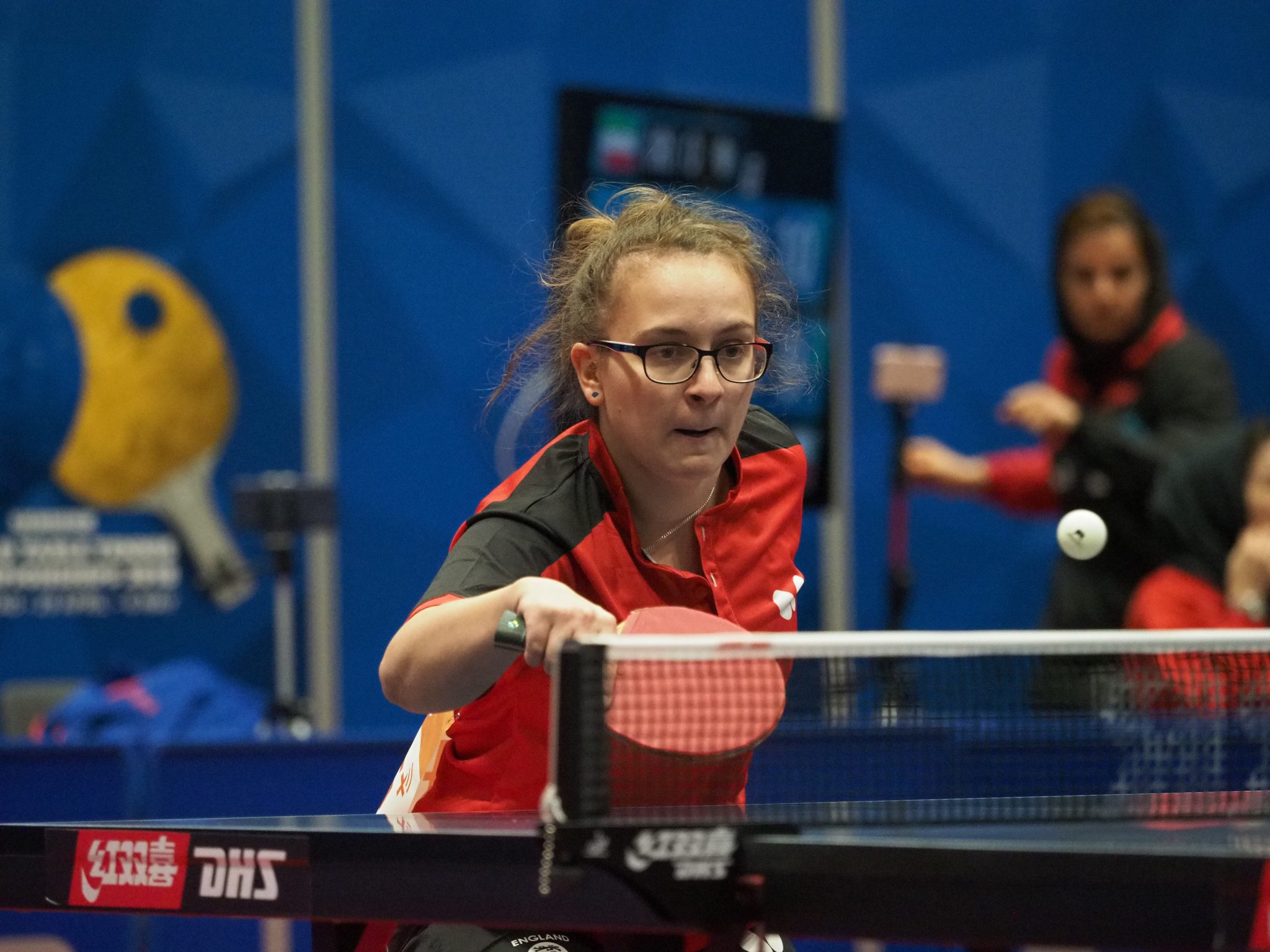 It started off well with three really good wins and great performances. We were unfortunate to lose to Canada after beating them at the Commonwealths but there's no doubles at this tournament and that maybe helped them more than us.
I thought I played well. I was 2-1 up against the world No 25 (Mo Zhang) and I can't complain about my performance. On the day in that match, anyone could beat anyone.
Our next match against Serbia was tough. They were ranked below us but were the strongest team we played.
It was quite hard to take after three good wins and one close loss being fourth in the group and going into the bottom half of the draw.
Overall, it was up and down for me. In the end I was feeling a bit stressed and upset about the way the group finished and I didn't play my best against Cuba. But there were some good performances that I can be proud of.
I learned a lot and it was good for my first World Championships.
Denise Payet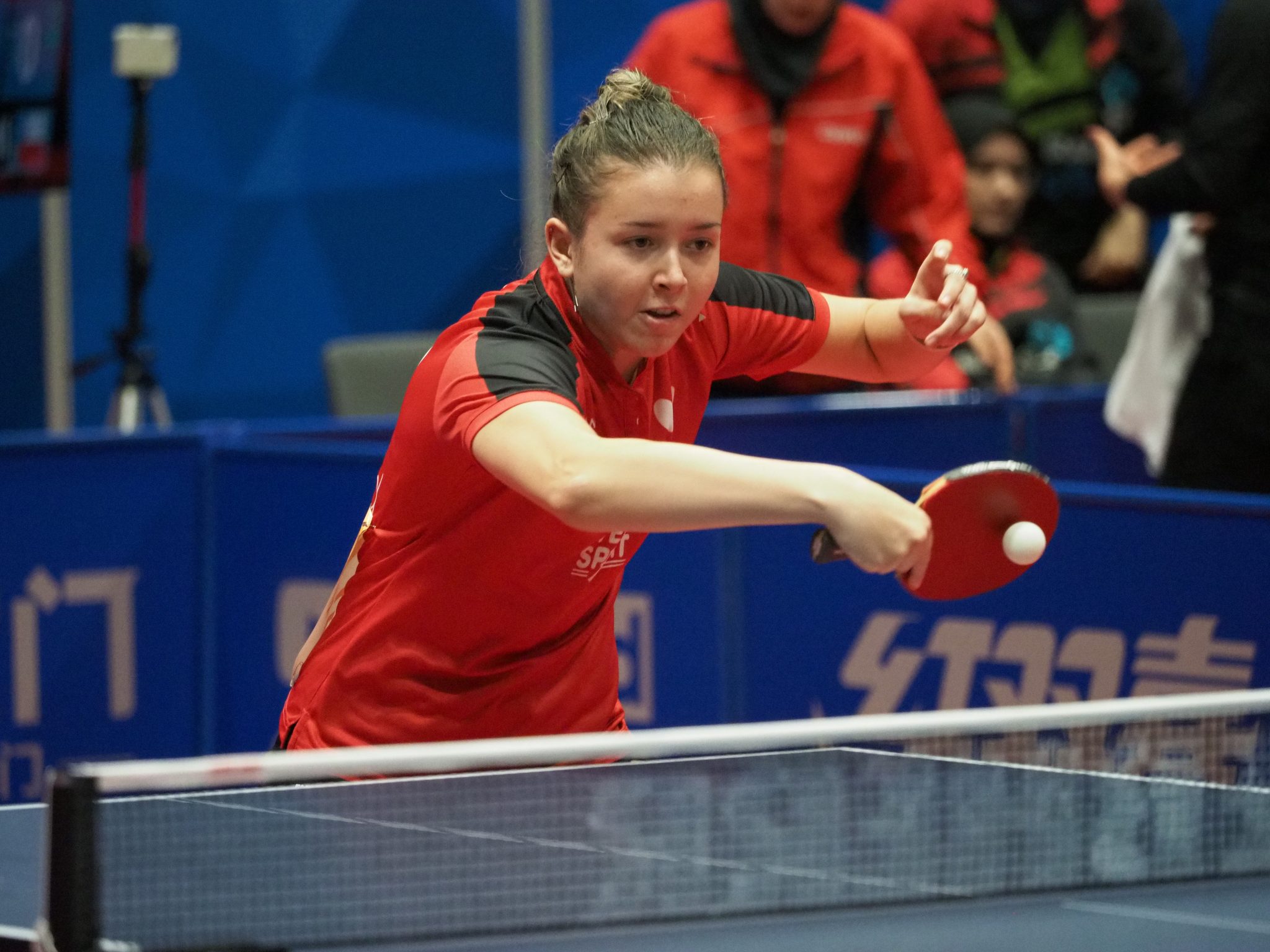 I think it's been mainly good. I played really well and as a team we were unlucky that we came fourth in the group on countback.
We had a good team spirit and managed to keep that going without Kelly and we were all behind each other.
I won three matches out of six and I've beaten players ranked above me and played well, so I'm very pleased with my performance.
I didn't know what to expect, I just went in with no pressure, wanting to play my game and see how it went.
It's boosted my confidence knowing I can challenge higher-ranked players. I feel I can come out of the competition with my head held high.