England's Junior Girls and Cadet Boys will aim to secure top-20 finishes at the European Youth Championships in the Czech Republic today.
Both will finish in the 17th-20th bracket if they beat their opponents today – the girls face Lithuania and the boys are on court against Estonia.
It follows yesterday's results, when the girls lost their play-off to Sweden but then won their opening second-stage group match against Luxembourg. Mollie Patterson made her first appearance of the event in that 3-0 victory.
Meanwhile, the boys picked up a good win over Belarus as Naphong Boonyaprapa won both his matches and Thomas Rayner also won once as England came from 2-1 down to win 3-2.
The Cadet Girls' team were beaten by Hungary in their play-off and then lost their opening match in the 17th-24th bracket to Serbia. They face Ireland today and will finish in the 21st-24th bracket.
The Junior Boys won twice, against Latvia and Iceland, and will finish in the 29th-32nd bracket.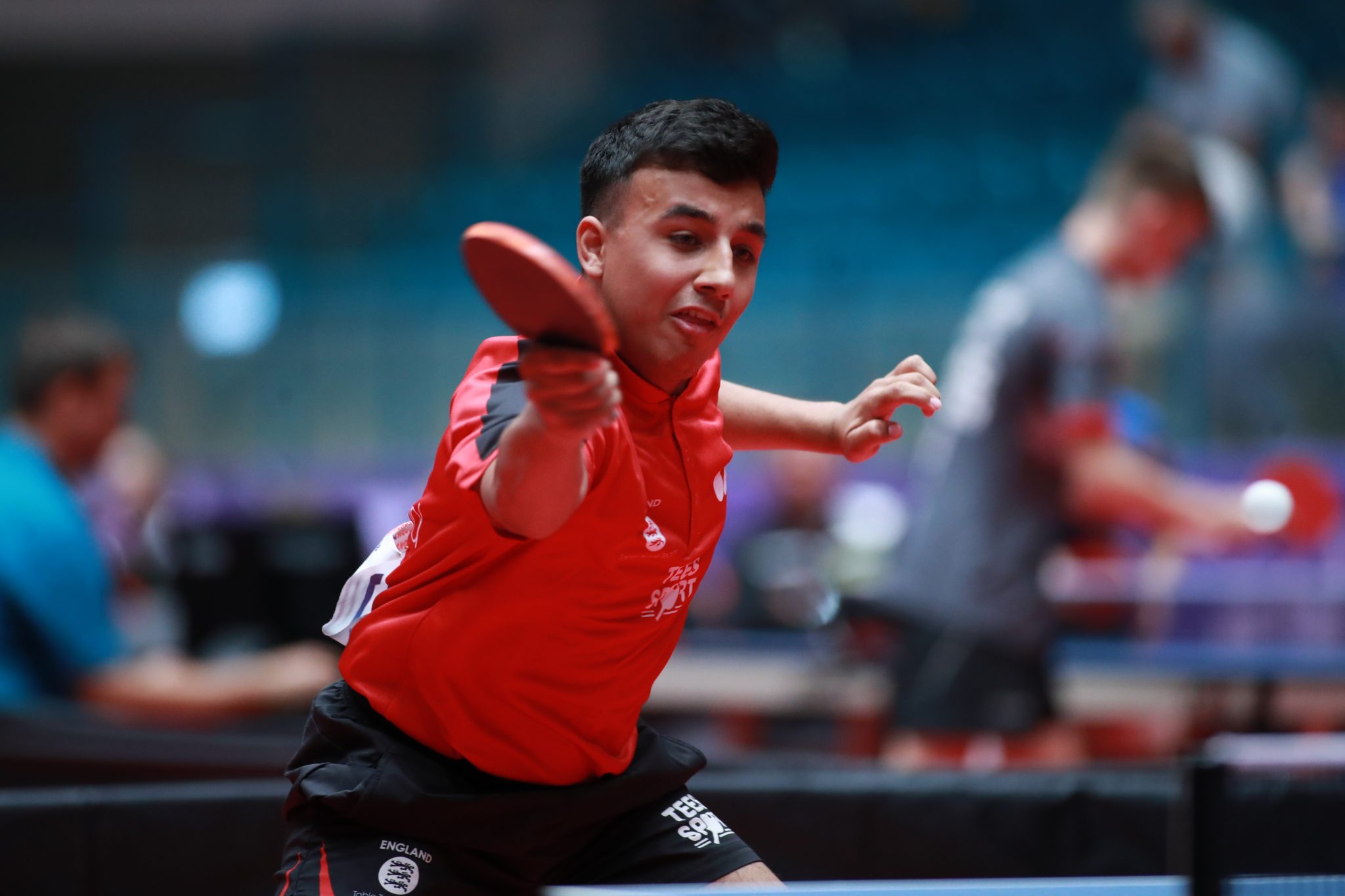 Results
Junior Boys' Team
Group O
England 3 Latvia 0
Shayan Siraj bt Daniels Kogans 3-1 (4-11, 11-3, 11-4, 12-10)
Ethan Walsh bt Deniss Vasiljevs 3-2 (11-7, 13-15, 11-8, 8-11, 11-6)
Ben Piggott bt Aleksandrs Pahomovs 3-1 (11-6, 11-6, 5-11, 11-8)
England 3 Iceland 1
Ingi Darvis Rodriguez bt Walsh 3-2 (10-12, 12-10, 11-5, 8-11, 11-5)
Siraj bt Gestur Gunnarsson 3-1 (11-4, 11-6, 7-11, 11-6)
Piggott bt Ellert Kristjan Georgsson 3-0 (11-5, 11-9, 11-8)
Siraj bt Rodriguez 3-0 (11-7, 11-8, 11-7)
Junior Girls' Team
Play-off
Sweden 3 England 0
Jennie Edvinsson bt Denise Payet 3-0 (12-10, 11-8, 11-7)
Rebecca Muskantor bt Charlotte Bardsley 3-1 (11-7, 8-11, 11-7, 11-7)
Alma Roose bt Megan Gidney 3-0 (11-7, 11-5, 11-9)
Group L
England 3 Luxembourg 0
Payet bt Dominique Kieffer 3-1 (11-4, 11-6, 9-11, 11-3)
Bardsley bt Ariel Barbosa 3-0 (11-3, 11-5, 11-9)
Mollie Patterson bt Julie Poncin 3-0 (11-4, 11-4, 11-9)
Cadet Boys' Team
Group M
England 3 Belarus 2
Naphong Boonyaprapa bt Viachaslau Belakon 3-1 (14-12, 3-11, 12-10, 11-9)
Uladzimir Belakon bt Thomas Rayner 3-0 (13-11, 11-8, 11-8)
Belakon & Belakon bt Rayner & Louis Price 3-0 (11-9, 11-7, 11-8)
Rayner bt Viaschaslau Belakon 3-1 (6-11, 11-7, 12-10, 11-5)
Boonyaprapa bt Uladzimir Belakon 3-1 (11-8, 11-6, 8-11, 11-8)
Cadet Girls' Team
Play-off
Hungary 3 England 0
Dorottya Tolgyes bt Mari Baldwin 3-1 (11-7, 7-11, 11-6, 11-9)
Anna Volentics bt Millie Rogove 3-1 (11-3, 12-10, 9-11, 14-12)
Tolgyes & Kira Balogh bt Baldwin & Ruby Chan 3-0 (12-10, 11-7, 11-4)
Positions 17-24
Serbia 3 England 1
Katarina Gvozdenovic bt Chan 3-0 (16-14, 13-11, 13-11)
Tamara Turkonje bt Rogove 3-1 (11-5, 11-5, 10-12, 13-11)
Baldwin & Chan bt Gvozdenovic & Turkonje 3-1 (5-11, 11-5, 11-7, 11-9)
Gvozdenovic bt Rogove 3-1 (11-4, 12-10, 7-11, 11-9)