English Leagues Cup Competition Finals
The finals of the English Leagues Cup Competition take place at Westfield Table Tennis Club, Wellingborough this weekend, 15th and 16th June 2013. The Wilmott Cup (Men) and JM Rose Bowl (Women) play on the Saturday with matches starting at 10am. The Carter Cup (Boys) and Bromfield Trophy (Girls) compete on the Sunday. Carter Cup matches commence 10am and Bromfield Trophy at 11am.
At least three of the trophies will change hands this season. Sheffield are the number one seeds in the Wilmott Cup having defeated the holders Chester/Ellesmere Port in the zonal rounds. In the JM Rose Bowl, the Derby team are the top seeds whilst in the junior events Leamington Spa A and Wembley & Harrow top the seedings in the Carter Cup and Bromfield Trophy respectively.
The full list of all finalists is below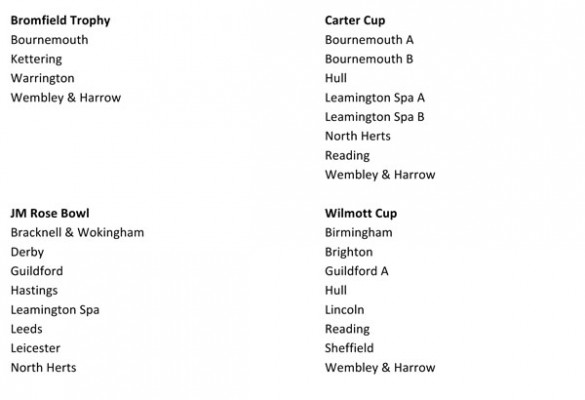 Diane Webb
Referee