It's your last chance to enter the Bribar Bristol Grand Prix (10/11 November 2012) as the entry closing date is this Saturday 27th October!
Held at the Bristol University of the West of England, Frenchay Campus, Coldharbour Lane, BS16 1QY entries are closing fast for this, the fourth Grand Prix in the current series.
So far it's been chop-and-change, especially in the Men's Singles, where three different venues have meant three different victors. Paul McCreery (Liverpool), Ryan Jenkins (Guildford) and Chris Doran (Newcastle) have all tasted success in the Men's Singles final in the 2012-13 season.
Could we see a fourth different winner in Bristol?
Gavin Rumgay, the Bribar Bristol Grand Prix Champion last season will certainly hope so as he looks to win back the overall Grand Prix crown from current 'Grand Prix King' Jenkins.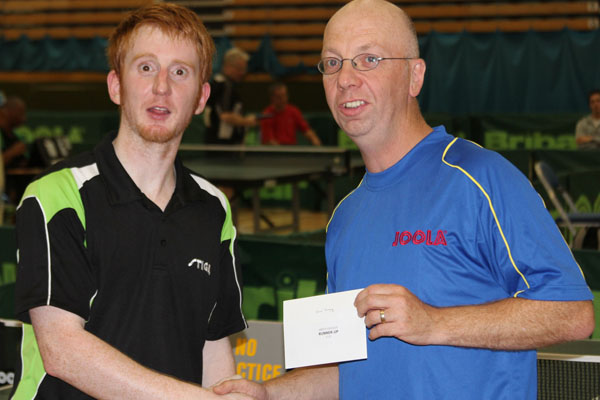 The Women's Singles has also had unpredictable elements this season with five different finalists out of six. While Karina Le Fevre has won both the Tees Sport Newcastle Grand Prix and the Tees Sport Liverpool Grand Prix, it was Hannah Hicks who won the Bribar Guildford Grand Prix.
Their respective final opponents were Ashley Givan, Yolanda King and Maria Tsaptsinos.
Remember, as always there are several banded events on Saturday along with the under-21s, veterans and doubles events that conclude on Sunday afternoon. So don't run out of time to get your entry in for this year's Bribar Bristol Grand Prix.