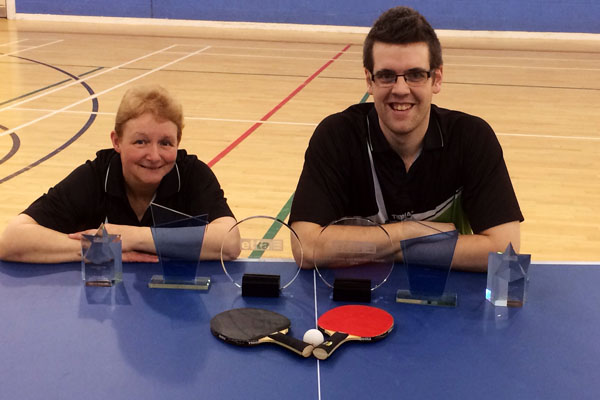 Local Table Tennis Coach Matt Porter is celebrating after completing a hat-trick of yearly coaching awards. Having previously won the County Durham Sports Local and County Coach of the Year awards this year, Matthew has just been named as the English Table Tennis Association's Coach of the Year.
Matthew from Bishop Auckland Table Tennis Club, which he formed in the summer of 2012, said: "I'm absolutely thrilled to get the national award, really rounds off the year nicely and it's further motivation to push the club on further and get more people playing the sport and of course help push the youngsters on to bigger and better things"
Bishop Auckland Table Tennis Club has also won County Durham Sports Club of the Year at local and county level.
The club is celebrating a double victory at the ETTA awards with Carol Rodway winning volunteer of the year. Matthew added: "Without the countless hours Carol puts into the club we wouldn't be as successful or be able to offer as much to the community as we currently do she is the perfect example of a committed sports volunteer and this award is reward for her efforts."