BBATT won the Junior Boys British League for the second year running after a commanding second weekend in Lilleshall. Having gone into the weekend level with Wales, the team of Sam Mabey, Daniel Lawrence and Jack Bennett raced into an unassailable lead with 4-2 victories over BATTS and Wood Green, whilst Wales slumped to defeats against Greenhouse and BATTS.
It was a similar story for Burton Uxbridge girls as they claimed back-to-back Junior British League Girls titles. Despite a resurgent effort from Kingfisher, who dropped just two sets all weekend, Burton's  impeccable first weekend meant that the trio of Emma Torkington, Isobel Ashley and Megan Knowles were able to claim the title by three points.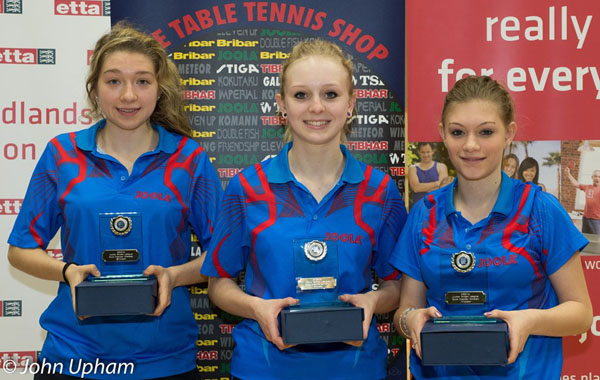 Read the full report and see all the updated results and averages on the British League website.
Matt Shaw (February 13, 2014)