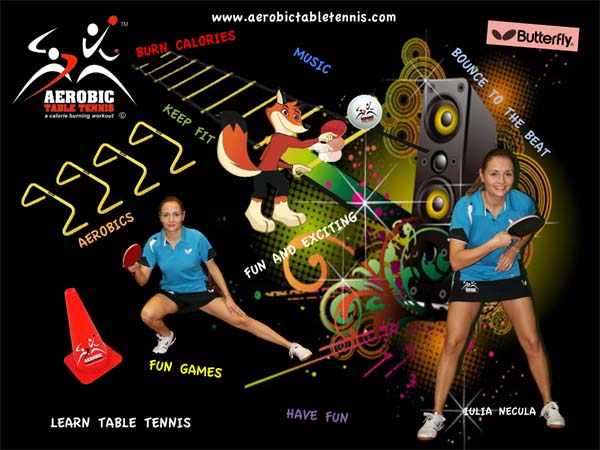 Aerobic Table Tennis is set for an official launch in January 2014 after two years of detailed preparation from English coach Steve Rowe.
As an alternative way to keep fit, Aerobic Table Tennis has proved popular in a number of schools and table tennis clubs across the world and Rowe is now confident in producing the full release in 2014.
Music is played throughout the sessions to create a high-energy zone. The session includes; warm-up and stretching, table tennis movement to music, speed agility and quickness exercises and, of course, table tennis.
Children from four years of age can join in the sessions, making it an enjoyable fitness activity for both primary and secondary school pupils.
Associations, schools and clubs are invited to register an interest in the Aerobic Table Tennis programme, all who enroll will be kept up-to-date with all activities in 2014.
Aerobic Table Tennis is also looking for any new instructors to help deliver the programme in many countries. Anyone interested in becoming an instructor please contact Steve Rowe.
For full information click here
Contact:
Steve Rowe
0843 886 1249
[email protected]